It's First Line Friday! That means it's time to pick up the nearest book and quote the first line. Today I'm sharing from Returning Home by Toni Shiloh: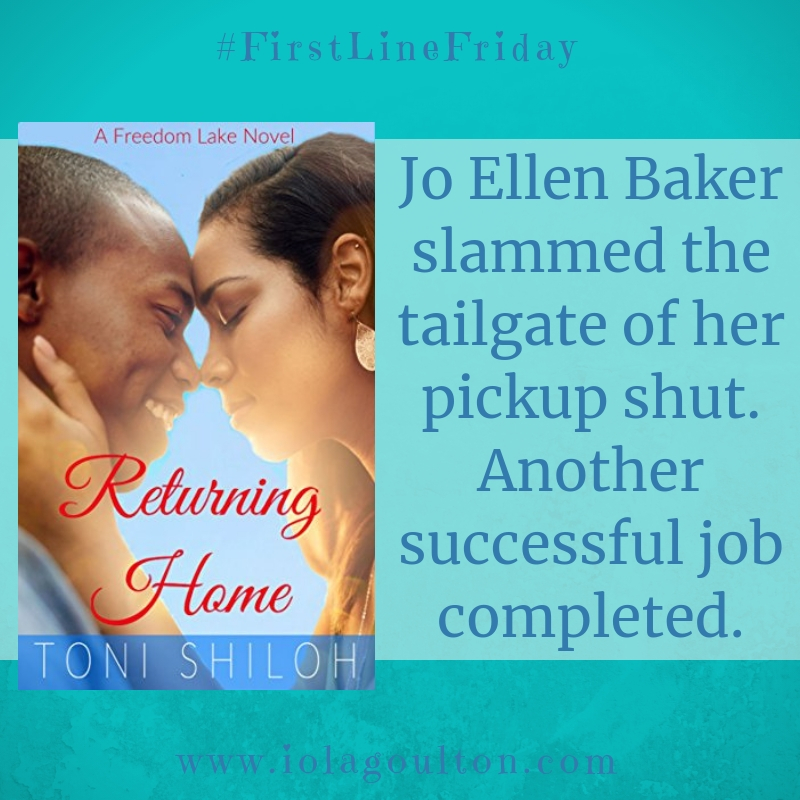 What's the book nearest you, and what's the first line?
About Returning Home
Jo Ellen Baker is shocked to find out that the boy who teased her mercilessly throughout high school, has returned to their hometown of Freedom Lake, and he's missing a leg. When his mother asks her to renovate their carriage house to give him a place to gain his independence back, she wants to say no. But one look at him brings a rush of forgotten feelings.
Evan Carter can't believe he has to return home and live with his parents. Every hope and dream he ever had dissipated in a car crash that cost him his leg. Stuck in a wheelchair, he's forced to reexamine his relationship with God and the local carpenter, Jo Ellen Baker.
Will renovating his home open the door for a mended relationship, or are some wounds too deep to heal from?
You can find Returning Home online at
Amazon  US | Amazon AU | Goodreads
Click the button to check out what my fabulous fellow FirstLineFriday bloggers are sharing today:
You can then click the link which will take you to the master page of all this week's #FirstLineFriday posts.
And you can click here to check out my previous FirstLineFriday posts.
Share your first line in the comments, and happy reading!