It's First Line Friday! That means it's time to pick up the nearest book and quote the first line. Today I'm sharing from An Agent for Kitty by Nerys Leigh, one of the Pinkerton Matchmakers series: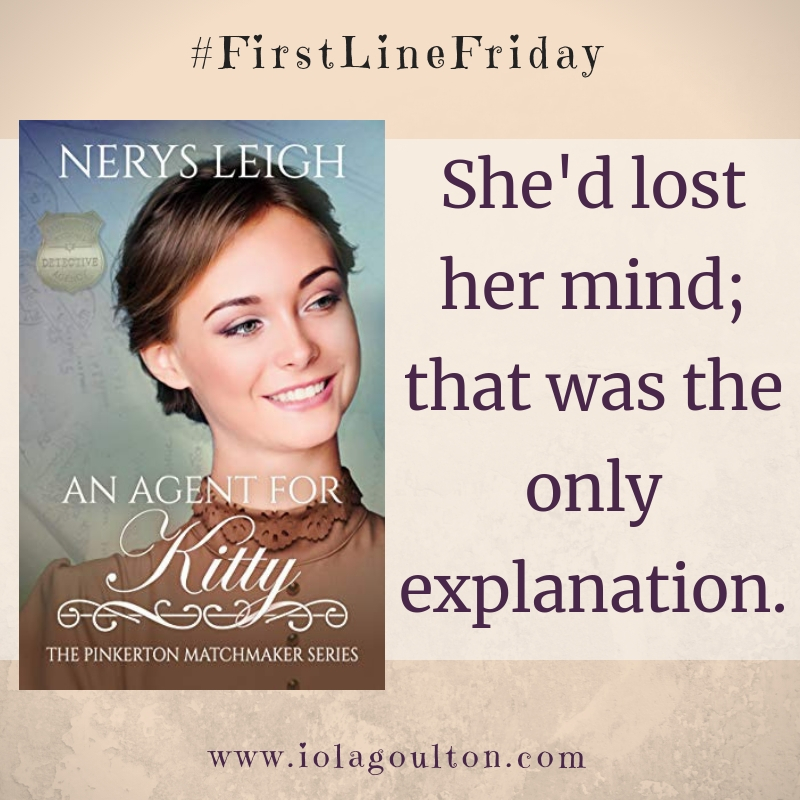 What's the book nearest you, and what's the first line?
About An Agent for Kitty
To find her happiness, she'll first have to find her courage.
Kitty is the first to admit that she is far from brave, and applying to the Pinkerton Detective Agency to become one of their new female agents is the most daring thing she's ever done.
Her fragile resolve almost fails her when she discovers she must marry her training agent for the duration of her first case, but Ben Riley turns out to be caring and fun, and outrageously flirtatious. And even though she knows he's not serious, she can't help enjoying his attention.
On the case of a stolen dinosaur skull in the Utah wilderness, her confidence grows. But so do her feelings for Ben.
And Kitty begins to wonder if what she should really be afraid of is a broken heart.
You can find An Agent for Kitty online at
Click the button to check out what my fabulous fellow FirstLineFriday bloggers are sharing today:
You can then click the link which will take you to the master page of all this week's #FirstLineFriday posts.
And you can click here to check out my previous FirstLineFriday posts.
Share your first line in the comments, and happy reading!