Today I'm delighted to welcome Stacy Monson to the blog. Stacy's latest book, Open Circle, releases this week, and it looks like an excellent read. And she has a giveaway! And it's open internationally! One random commenter will be chosen.
Psalms for Busy Women
Life can be crazy busy. Rather than put your head down and power through each day, find those touchpoint moments when you can seek God's calm and strength. They need only be long enough to remember who He is, and who you are in Him.
Let all that I am praise the LORD; may I never forget the good things he does for me.
– Psalm 103:2
It's easy to get caught up in the stress of each busy day and forget to see where God is at work. He is at work, just rarely in big moments that involve fireworks, thunderous applause, and flashing lights (unless you count the miracle of nature all around us). He's there in the smile of a child after a tantrum, the hug of a friend in the midst of bad news. The cry of a newborn, and the understanding tears of one who knows infertility.
It's important to look back and recognize moments when we received exactly what we needed—a phone call, a hug, a job offer, unexpected good news. He surrounds us with people who know us and love us (anyway). He provides what we need to face each day.
Instead of focusing on what's lacking, pause throughout your busy day to thank Him for all the blessings He showers over you, and praise Him with every fiber of your being.
Be still and know that I am God.
– Psalm 46:10
This isn't a request—it's a two-fold command. God knows there is little stillness in our high-tech lives. With calendars crammed full of activities, there's no time to be still! So we must make the time. God tells us Be still. Only then can we know who He is. And this verse tells us He wants us to know Him. Amazing.
When we are still (in the car waiting for the kids, in the silence of early morning, or on a break at work), that's when we can hear His voice, feel His presence, know He's there. He is who He says He is: Creator of heaven and earth, lover of our soul, Lord over our calendars.
The God who created you knows you better than you know yourself, and loves you with a perfect, all-consuming love. When you take the time to be still, you can know who He is as well.
Teach me to do your will, for you are my God. May your gracious Spirit lead me forward on a firm footing.
– Psalm 143:10
One of a woman's greatest strengths can also be her greatest weakness. We are do-ers. When something needs doing, we jump in with both feet. Wobbling on our heels, we race from this commitment to that, leaping over obstacles, praying we stay upright as we take on yet another request. The flip side of this is burnout, resentment, and exhaustion.
How often do we pause and ask God if this new "opportunity" is what He wants for us? Instead of seeking His will for our many options, we make decisions based on the warm, fuzzy feeling of being needed, then we ask Him to save us from the issues of our own making.
The next time an offer comes your way, pause and turn your attention to the One who wants only the very best for you. Let Him teach you to say yes or no, to live on the firm footing of His purpose for you.
Great thoughts, Stacy. Thanks for sharing!
About Stacy Monson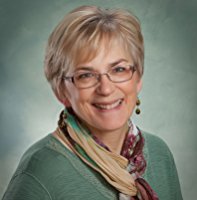 Stacy Monson is the award-winning author of The Chain of Lakes series, including Shattered Image, Dance of Grace, and The Color of Truth. Her stories reveal an extraordinary God at work in ordinary life. Residing in the Twin Cities in Minnesota, she is the wife of a juggling, unicycling physical education teacher, mom to two amazing kids and two wonderful in-law kids, and a very proud grandma of 3 (and counting) grands.
You can find Stacy online at:
Website | Facebook | Goodreads | Instagram | Pinterest | Twitter
Her newest book, Open Circle, releases June 21 (available for pre-order HERE!). Here's a bit about the story:
Mindy Lee "Minnie" Carlson's dream job has dropped into her hands, but there's a catch. She has four months to revive Open Circle, the town's only Senior Adult Day Center, or the doors will close, leaving her jobless, and the seniors she cares for stranded.
After decades traveling the globe and documenting the forgotten people of the world, Jackson Young discovers his beloved Grandma Em is still alive in Minnie's small town. Overjoyed, he races back to his hometown to reconnect with her, only to discover she's been Minnie's surrogate grandmother for the past twenty years.
When Grandma Em has a stroke, his ideas about her care pit him against Minnie's determination and expertise. For Grandma Em's sake, and the future of Open Circle, they'll need to do the impossible – find a way to work together.
To celebrate, Stacy is giving away a fun canvas tote bag with a paperback copy of Open Circle and other goodies!
(For a winner in the U.S. An international winner will receive an Amazon gift card of comparable value).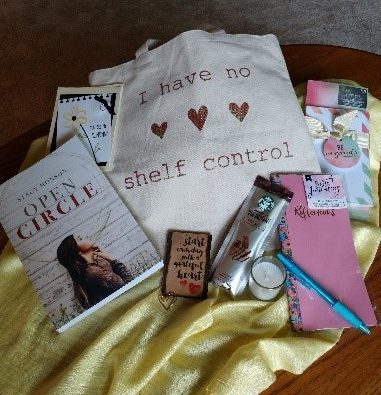 Click below to enter the giveaway