It's First Line Friday! That means it's time to pick up the nearest book and quote the first line. Today I'm sharing from The Baggage Handler by debut Australian author David Rawlings: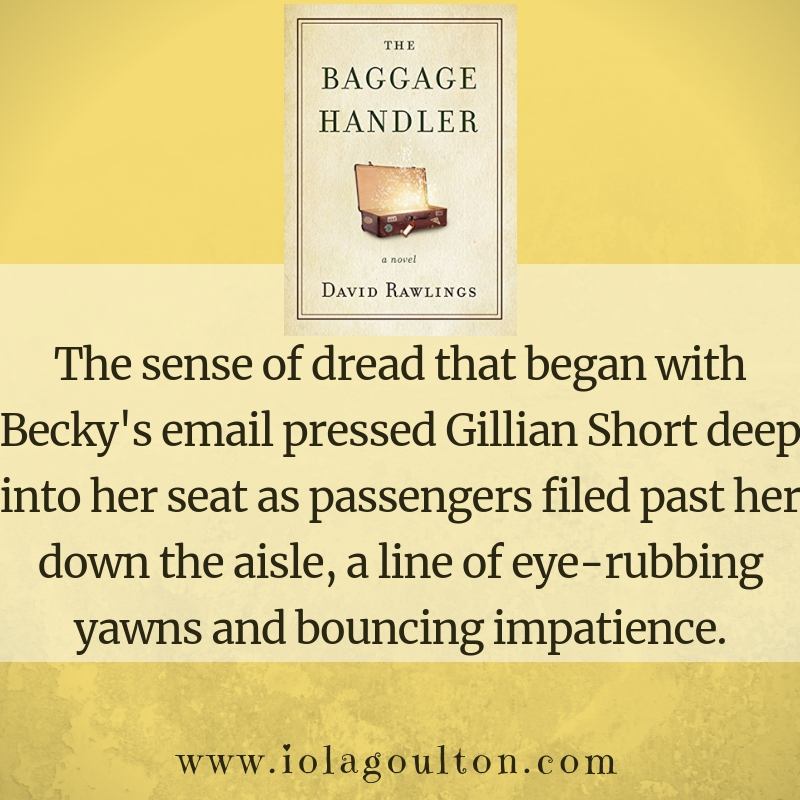 What's the book nearest you, and what's the first line?
About The Baggage Handler
When three people take the wrong suitcase from baggage claim, their lives change forever.
A hothead businessman coming to the city for a showdown meeting to save his job.
A mother of three hoping to survive the days at her sister's house before her niece's wedding.
And a young artist pursuing his father's dream so he can keep his own alive.
When David, Gillian, and Michael each take the wrong suitcase from baggage claim, the airline directs them to retrieve their bags at a mysterious facility in a deserted part of the city. There they meet the enigmatic Baggage Handler, who shows them there is more in their baggage than what they have packed, and carrying it with them is slowing them down in ways they can't imagine. And they must deal with it before they can leave.
In this modern-day parable about the burdens that weigh us down, David Rawlings issues an inspiring invitation to lighten the load.
You can find The Baggage Handler online at
Amazon US | Amazon US | ChristianBook | Goodreads | Koorong
Click the button to check out what my fabulous fellow FirstLineFriday bloggers are sharing today:
You can then click the link which will take you to the master page of all this week's #FirstLineFriday posts.
And you can click here to check out my previous FirstLineFriday posts.
Share your first line in the comments, and happy reading!