It's been a while since I've read a novel by Siri Mitchell. Her first novels were contemporary Christian romance, and I enjoyed the writing and the humour. She then moved into Christian historical romance. I read a couple and enjoyed Flirtation Walk, but didn't enjoy the other—I didn't like the characters, and found the language bloated when compared with her contemporary reads. However, after reading the other reviews, I see mine was a minority opinion.
I then read and enjoyed The Miracle Thief, the first of two general market historical novels released under the pen name of Iris Anthony. I thought it was a wonderful story, and was pleasantly surprised to find it actually had more Christian content than many of the Christian novels I read (and I'm not sure what it says about the publishing industry that the Christian publishers weren't prepared to publish a novel featuring miracles, but a general market publisher was).
And now Siri Michell is back, and writing in a fourth genre: romantic suspense.
State of Lies is published by Thomas Nelson, part of HarperCollins Christian Publishing, and is like many current Thomas Nelson books: well-written with a great plot and characters, but no overt Christian content. Despite that, it's a great read.
Georgia Brennan is a physicist in Washington, DC. She's married to Sean, a historian, is the mother of six-year-old Sam, and the daughter of a US Army general who might just be the next secretary of defence. Life is great.
Sean is killed in a car accident on his way to pick up a part he needed to fix the kitchen sink.
Months later, when Georgie goes to fix the sink, she realises Sean was lying. That starts Georgie following a trail of lies and leaves her questioning everything she knows to be true.
The novel is Georgie's story, written in first person point of view. She is an intelligent woman, which is something I always like to see in fiction. She is a strong character with a strong voice, a voice which drives the narration forward without slowing the pace.
State of Lies is a brilliant thriller, with political and military links as befits the Washington DC setting. It's well-written, with excellent characterisation, and just the right balance between red herrings and genuine clues … along with plenty of surprises. I like to be able to figure some things out when I read a thriller or suspense novel, but I also like to be wrong occasionally.
I hope this is the first of many suspense novels from Siri Mitchell. Recommended for fans of the Criss Cross series by CC Warrens, and the If I Run trilogy by Terri Blackstock.
Thanks to Thomas Nelson and NetGalley for providing a free ebook for review.
About Siri Mitchell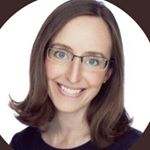 Siri Mitchell is the author of 14 novels. She has also written 2 novels under the pseudonym of Iris Anthony. She graduated from the University of Washington with a business degree and has worked in various levels of government. As a military spouse, she lived all over the world, including Paris and Tokyo. Siri is a big fan of the semi-colon but thinks the Oxford comma is irritatingly redundant.
Find Siri Mitchell online at:
Website | Facebook | Instagram | Pinterest | Twitter
About State of Lies
The secrets of those closet to us can be the most dangerous of all.
Months after her husband, Sean, is killed by a hit-and-run driver, physicist Georgie Brennan discovers he lied to her about where he had been going that day. A cryptic notebook, a missing computer, and strange noises under her house soon have her questioning everything she thought she knew.
With her job hanging by a thread, her son struggling to cope with his father's death, and her four-star general father up for confirmation as the next Secretary of Defense, Georgie quickly finds herself tangled in a political intrigue that has no clear agenda and dozens of likely villains. Only one thing is clear: someone wants her dead too.
The more she digs for the truth, the fewer people she can trust.
Not her friends.
Not her parents.
Maybe not even herself.
Find State of Lies online at:
Amazon US | Amazon AU | ChristianBook | Goodreads | Kobo
| Koorong