It's First Line Friday! I'm currently putting together my Top Ten list for 2018. This means checking out the books I've read this year and trying to whittle them down to the ten best. It's no easy task!
Anyway, Hidden Among the Stars by Melanie Dobson is one that might make the cut. Here's the first line: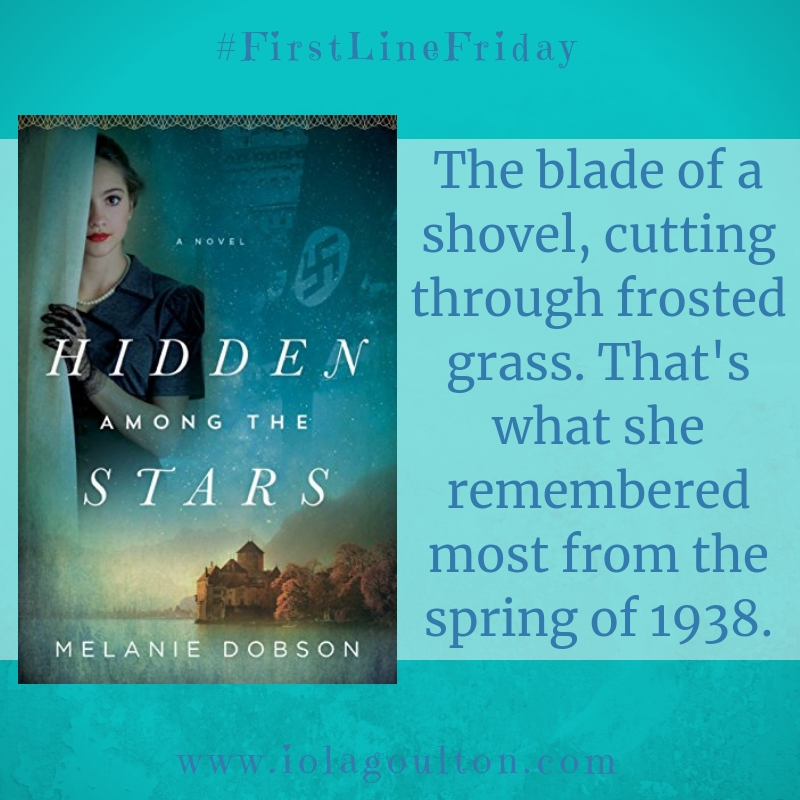 This is one of those books where I read the first line, and couldn't stop reading. Click here to read my review.
About Hidden Among the Stars
The year is 1938, and as Hitler's troops sweep into Vienna, Austrian Max Dornbach promises to help his Jewish friends hide their most valuable possessions from the Nazis, smuggling them to his family's summer estate near the picturesque village of Hallstatt. He enlists the help of Annika Knopf, his childhood friend and the caretaker's daughter, who is eager to help the man she's loved her entire life.
But when Max also brings Luzia Weiss, a young Jewish woman, to hide at the castle, it complicates Annika's feelings and puts their entire plan—even their very lives—in jeopardy. Especially when the Nazis come to scour the estate and find both Luzia and the treasure gone.
Eighty years later, Callie Randall is mostly content with her quiet life, running a bookstore with her sister and reaching out into the world through her blog. Then she finds a cryptic list in an old edition of Bambi that connects her to Annika's story . . . and maybe to the long-buried story of a dear friend. As she digs into the past, Callie must risk venturing outside the safe world she's built for a chance at answers, adventure, and maybe even new love.
Find Hidden Among the Stars at:
Amazon | ChristianBook | Goodreads | Koorong
Read the introduction to Hidden Among the Stars below:
Click the button to check out what my fabulous fellow FirstLineFriday bloggers are sharing today:
You can then click the link which will take you to the master page of all this week's #FirstLineFriday posts.
And you can click here to check out my previous FirstLineFriday posts.
Share your first line in the comments, and happy reading!