It's Throwback Thursday! Today I'm resharing my review of Thin Ice by Irene Hannon. This review originally appeared at Suspense Sisters Reviews.
Thin Ice started with a bang and didn't let up all the way right to the last page. Lance McGregor is a brand new FBI agent who finds himself with a mystery involving Christy Reed, an attractive ice skater who appears to be receiving letters from her sister, who supposedly died in a house fire two months earlier. Lance and Christy are both excellent characters, and their mutual attraction almost sizzles on the page.
Hannon adds to the tension by including scenes from the viewpoint of the kidnapper, and these were well done: too many novelists give their evildoers horrific childhoods, as though that is to blame for their adult actions. Hannon shows that while this antagonist did have a difficult upbringing, he was also a cruel boy who has grown up to be a cruel man who blames others for his less-than-perfect life.
It's classic Irene Hannon
A strong hero with a military background (and the emotional baggage that brings), a beautiful yet self-sufficient heroine who understands people (especially the hero), a suspense-driven plot with plenty of unpredictable twists and turns, and a strong underlying romantic tension. Add in a good dose of Christian faith, and you've got a classic Irene Hannon novel. She's one of my favourite romantic suspense authors, and she delivers another winner with On Thin Ice. Recommended for romantic suspense fans.
Thanks to Revell and NetGalley for providing a free ebook for review.
About Irene Hannon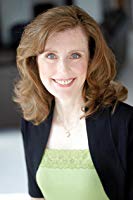 About Thin Ice
After losing her parents in a car accident and her sister to a house fire, Christy Reed has been mired in grief. Life is finally starting to feel normal again when an envelope arrives in the mail–addressed in her sister's handwriting. And the note inside claims she is still alive.
FBI Special Agent Lance McGregor, a former Delta Force operator, is assigned to reopen the case, but he's coming up with more questions than answers. If Ginny Reed is still alive–who is the woman buried in her grave? Where is Ginny? And is Christy a pawn in a twisted cat-and-mouse game–or the target of a sinister plot? As he digs deeper, one thing becomes clear: whoever is behind the bizarre ruse has a deadly agenda.
You can find Thin Ice online at:
Amazon | ChristianBook | Goodreads | Koorong
You can read the introduction to Thin Ice below: