It's Throwback Thursday!
My Monday book reviews are of new releases. Throwback Thursday is my opportunity to reshare my older reviews of some of my favourite books, or to share a new review for an older book.
Today I'm resharing my review of Secrets She Kept by Cathy Gohlke, a dual timeline story originally published in August 2015. Cathy Gohlke is releasing her latest World War Two-era novel this month, Until We Find Home, and I'm looking forward to reading and reviewing that!
Here's the book description for Until We Find Home:
For American Claire Stewart, joining the French Resistance sounded as romantic as the storylines she hopes will one day grace the novels she wants to write. But when she finds herself stranded on English shores, with five French Jewish children she smuggled across the channel before Nazis stormed Paris, reality feels more akin to fear.
With nowhere to go, Claire throws herself on the mercy of an estranged aunt, begging Lady Miranda Langford to take the children into her magnificent estate. Heavily weighted with grief of her own, Miranda reluctantly agrees . . . if Claire will stay to help. Though desperate to return to France and the man she loves, Claire has few options. But her tumultuous upbringing—spent in the refuge of novels with fictional friends—has ill-prepared her for the daily dramas of raising children, or for the way David Campbell, a fellow American boarder, challenges her notions of love. Nor could she foresee how the tentacles of war will invade their quiet haven, threatening all who have come to call Bluebell Wood home and risking the only family she's ever known.
Set in England's lush and storied Lake District in the early days of World War II, and featuring cameos from beloved literary icons Beatrix Potter and C. S. Lewis, Until We Find Home is an unforgettable portrait of life on the British home front, challenging us to remember that bravery and family come in many forms.
In the meantime, Cathy has some great books you can check out while you wait, including Secrets She Kept.
About Secrets She Kept
All her life, Hannah Sterling longed for a close relationship with her estranged mother. Following Lieselotte's death, Hannah determines to unlock the secrets of her mother's mysterious past and is shocked to discover a grandfather living in Germany.
Thirty years earlier, Lieselotte's father is quickly ascending the ranks of the Nazi party, and a proper marriage for his daughter could help advance his career. Lieselotte is in love—but her beloved Lukas is far from an ideal match, as he secretly works against the Reich. Yet Lieselotte never imagined how far her father would go to ensure her cooperation.
Both Hannah's and Lieselotte's stories unfold as Hannah travels to Germany to meet her grandfather, who is hiding wartimes secrets of his own. Longing for connection, yet shaken by all she uncovers, Hannah must decide if she can atone for her family's tragic past and how their legacy will shape her future.
My Review
I was a little apprehensive about reading Secrets She Kept, because I was one of the three judges who awarded Cathy Gohlke the 2015 Inspy Award for General Fiction, for her novel Saving Amelie. After reading a book as good as Saving Amelie, I'm always a little worried that the author's next book won't meet the high expectations set by the earlier title.
Well, Secrets She Kept blew Saving Amelie out of the water. Yes, it was that good. Goosebump good.
It's a split timeline story—the modern story is set in 1972, where Hannah Sterling's mother has just died, and Hannah finds her mother was never entirely honest with her. For starters, Lieselotte wasn't Austrian . . . No. She was German, living in Germany during the rise of Hitler and during World War II. The past story is Lieselotte's, during those life-changing war years. It's not a happy story, but as we journey with both Hannah and Lieselotte, we discover what made Lieselotte the distant mother she was: the secrets she kept.
The writing, the research, the characters, the plot—all were outstanding, and it's one of the few split timeline stories I've read where the past and the present stories were equally compelling. Recommended.
Thanks to Tyndale House Publishers and NetGalley for providing a free ebook for review.
About Cathy Gohlke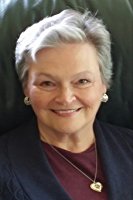 Cathy Gohlke is the three-time Christy Award-winning author of the critically acclaimed novels Secrets She Kept (winner of the 2016 Carol and INSPY Awards), Saving Amelie (winner of the 2015 INSPY Award), Band of Sisters, Promise Me This (listed by Library Journal as one of the best books of 2012), William Henry Is a Fine Name, and I Have Seen Him in the Watchfires (listed by Library Journal as one of the best books of 2008), which also won the American Christian Fiction Writers' Book of the Year Award.
Cathy has worked as a school librarian, drama director, and director of children's and education ministries. When not traipsing the hills and dales of historic sites, she, her husband, and their dog, Reilly, divide their time between Northern Virginia and the Jersey Shore, enjoying time with their children and granddaughters.
You can find Cathy Gohlke online at:
Website | Facebook | Pinterest
You can find Secrets she kept at:
Amazon | ChristianBook | Goodreads | Koorong
Read the introduction to Secrets She Kept below: