Another Gripping Thriller from Lisa Harris
Psychologist Grace Callahan suspected her client Stephen Shaw might be suffering from paranoia … but she reconsiders after a masked man breaks into her house looking for the key Shaw supposedly gave her.
It's Detective Nathaniel Quinn's first day back on the job when he's assigned a suicide case that turns out to be murder. The victim is Stephen Shaw, and Grace's business card is in Shaw's pocket. It turns out that Nate used to be friends with Grace and her ex-husband.
Shaw worked in computer security and was also contracted to the FBI … or was he? A cryptic telephone message leads Grace and Nate on a chase to find the killer before the killer finds her.
A Secret to Die for is Christian romantic suspense at its best. The suspense starts on page one and doesn't let up, while the the romantic thread takes a little longer to get going (which is appropriate. I'm always suspect of the relationships that begin in a high-stress situation, because I'm not convinced they'll last). The Christian element is an underlying theme that gets more and more pronounced as the story progresses.
Overall, A Secret to Die for is another great romantic suspense novel from Lisa Harris. Recommended for fans of Irene Hannon and Diann Mills.
As an aside, I'm seeing a lot of suspense titles with these pink/purple covers with white text, and I love the effect!
Thanks to Baker Publishing and NetGalley for providing a free ebook for review.
About Lisa Harris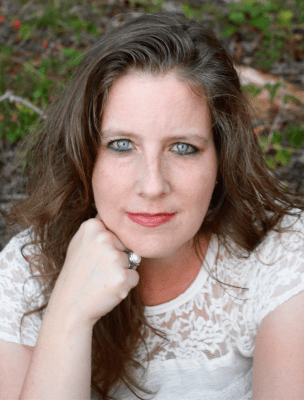 I'm a wife, mom, teacher, author, dreamer, photographer, world explorer, but most importantly a follower of Christ Jesus.
I currently live with my husband near the Indian Ocean in Mozambique where we work as church-planting missionaries. We've started the empty next stage with two children spread around the globe and a third—thankfully—still at home.
As a homeschooling mom, life is busy, but I see my writing as an extension of my ministry which also includes running a non-profit organization.
The ECHO Project works in southern Africa promoting Education, Compassion, Health, and Opportunity and is a way for us to "speak up for those who cannot speak for themselves…the poor and helpless, and see that they get justice." (Proverbs 31:8)
When I'm not working l love hanging out with my family at the beach, playing games, cooking different ethnic dishes, and heading into the African bush on safari.
Find Lisa Harris online at:
Website | Facebook | Pinterest | Twitter
About A Secret to Die For

Psychologist Grace Callahan has no idea that she has a secret–one worth killing for. But when she finds out one of her clients has been murdered, she quickly realizes that the computer security specialist wasn't simply suffering from paranoia.
Detective Nate Quinn has just been cleared for active duty after a bombing killed eighteen people, including his partner, and left him dealing with PTSD. His first case back on the job involves the murder of Stephen Shaw, and his only lead turns out to be an old friend, Grace Callahan–and her life is in grave danger. Someone believes Shaw gave his psychologist information before he died. Information they are willing to kill for.
With her signature pulse-pounding suspense, Lisa Harris takes readers deep into the heart of fear in this race against the clock.
Find A Secret to Die For online at:
Amazon | ChristianBook | Goodreads | Koorong
Read the introduction to A Secret to Die For below: