It's Throwback Thursday! Today I'm sharing a review I originally wrote for Suspense Sisters Reviews in May 2017, the third book in the Nikki Boyd series by Lisa Harris. Spoiler: if you like suspense novels, you should read the whole series, starting with Vendetta.
Pursued starts with a bang, literally, as Nikki Boyd's plane crashes. No one notices the woman she was sitting beside disappear in the confusion following the crash, and when Nikki questions investigators, they seem to think she is traumatised and hallucinating, because the flight manifest says the seat next to her was empty.
That's soon cleared up, and now Nikki has two days to find the missing Erika Hamilton. The race is on, and the pace never lets up. There are constant twists and turns as Nikki and her partner follow a trail of clues to find Nikki … and realise she's not the only person they need to find. It's a great plot, and a great read.
Pursued is the third book in The Nikki Boyd Files, and I hope it's not the last! The series has an overall storyline of Nikki joining the police force to find her younger sister, who went missing ten years ago. There is also the romantic element, with her developing relationship with Tyler, the husband of Nikki's dead best friend. I'd like to see these storylines resolved before I say goodbye to Nikki.
Pursued is a standalone novel and you don't have to have read the earlier books in the series to understand it. But if you're a suspense fan, you'll want to read them all and it would be best to read them in order: Vendetta, then Missing, then Pursued. Recommended for all Christian suspense fans.
Thanks to Revell and NetGalley for providing a free ebook for review.
About Lisa Harris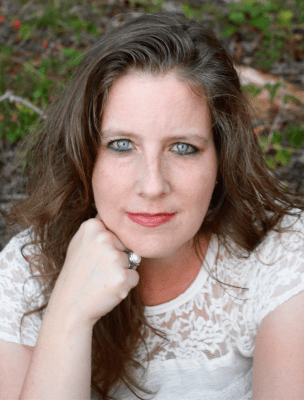 I'm a wife, mom, teacher, author, dreamer, photographer, world explorer, but most importantly a follower of Christ Jesus.
I currently live with my husband near the Indian Ocean in Mozambique where we work as church-planting missionaries. We've started the empty next stage with two children spread around the globe and a third—thankfully—still at home.
As a homeschooling mom, life is busy, but I see my writing as an extension of my ministry which also includes running a non-profit organization.
The ECHO Project works in southern Africa promoting Education, Compassion, Health, and Opportunity and is a way for us to "speak up for those who cannot speak for themselves…the poor and helpless, and see that they get justice." (Proverbs 31:8)
When I'm not working l love hanging out with my family at the beach, playing games, cooking different ethnic dishes, and heading into the African bush on safari.
Find Lisa Harris online at:
Website | Facebook | Pinterest | Twitter
About Pursued
Nikki Boyd's flight into Nashville was routine–up until the crash landing at the airport. When the dust settles, Nikki discovers that the woman who had been seated next to her on the plane is missing–and no one will admit she was ever there. Erika Hamilton had been flying to Nashville with an air marshal as a key witness in an upcoming grand jury trial. When she flees from the crash, is she running from trouble or straight into it? Before Nikki can even see her family, she and her team are pulled into a missing persons case where the motives are as unclear as the suspects.
Bestselling and award-winning author Lisa Harris has planted danger around every turn in this can't-put-it-down thrill ride that will leave readers stunned.
You can find Pursued online at:
Amazon | ChristianBook | Goodreads | Koorong
You can read the introduction to Pursued below: