It's First Line Friday! That means it's time to pick up the nearest book and quote the first line. Today I'm sharing from After the Rain by Brandy Bruce: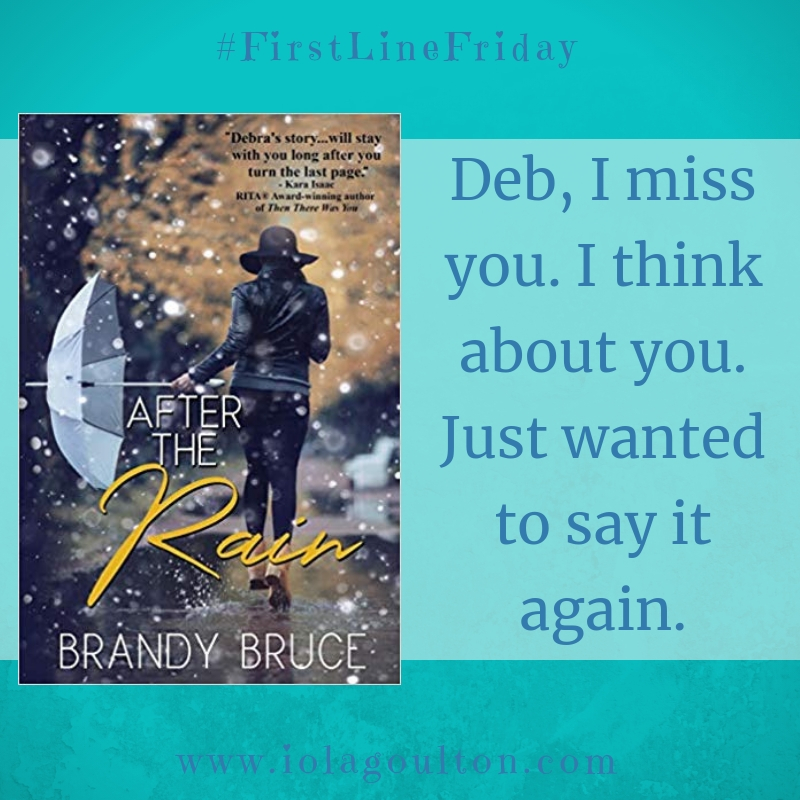 What's the book nearest you, and what's the first line?
About After the Rain
Debra Hart is moving on. Maybe. Hopefully. One day.
As a radio show host, Debra spends her mornings as Miss Lonely Heart on air, empathizing with all the broken hearts in the Denver metro area. She spends her evenings watching old musicals and trying not to think about the guy who broke up with her and subsequently fell in love with one of her best friends. Alone in a new city, Debra questions where she belongs and who she is now.
When she stumbles into the indie music scene, Debra meets singer Ben Price. Rock star appeal, with a day job as a worship pastor, Ben is everything Debra wants to avoid. But he's determined to be her friend, and it so happens she could really use one. Because try as she might, nothing seems to erase the anger and betrayal she feels.
It's time for a new dream. But how does she start over when the pieces of her broken past remain lodged in her heart?
You can find After the Rain online at:
Click the button to check out what my fabulous fellow FirstLineFriday bloggers are sharing today:
You can then click the link which will take you to the master page of all this week's #FirstLineFriday posts.
And you can click here to check out my previous FirstLineFriday posts.
Share your first line in the comments, and happy reading!