If I Live is the final book in a trilogy, and don't even think about reading it if you haven't already read If I Run and If I'm Found.
If I Live picks up almost exactly where If I'm Found ends, so if you're one of those readers who has the patience to wait for the whole series before you read the first book, this series is perfect for you.
Also, if you haven't read If I Run and If I'm Found, you probably shouldn't read this (or any) review, as they will inevitably contain spoilers about the earlier books. You have been warned …
Casey Cox is on the run again (still?) after being set up as the supposed killer of her friend, Brent Pace.
Brent's parents don't believe Casey is responsible, so hire PI Dylan Roberts to investigate. As he tracks her through If I Run and If I'm Found, he comes to believe her story—that she's been set up the men behind her father's death twelve years ago.
If I Live starts with a bang, as fugitive Casey narrowly escapes capture. The suspense never lets up, and there are plenty of unpredictable twists as Casey and Dylan work together to evade the police. The whole novel takes place over a matter of days, rather than the months or weeks of the previous novels. That adds to the pace.
One of the potential dangers of reading suspense novels, especially a trilogy such as this, is that the focus is all on the suspense plot. It's all action-action-action with no character. The If I Run trilogy doesn't make that mistake. Casey and Dylan both grow as characters over the course of the series, and that focus on character lifts the series, and especially If I Live, out of the ordinary. I especially liked Casey's unusual faith journey: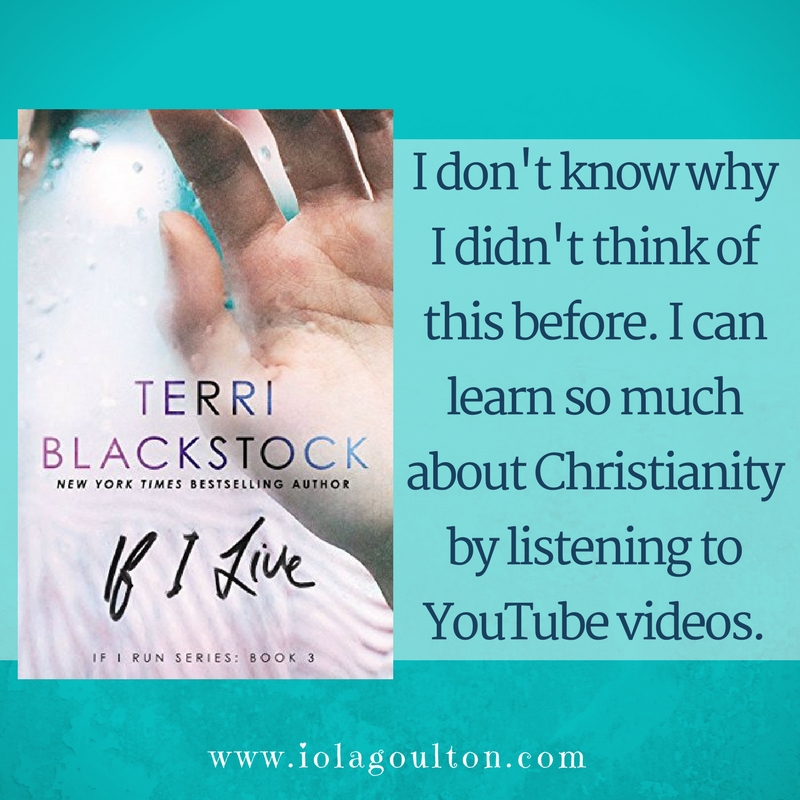 If I Live is written in first person present tense from several points of view. I thought those choices added to the suspense, although I know some readers don't like first person and/or present tense. If that's you but you like a good thriller, don't let it put you off. First person present tense can be agonising in the hands of an amateur writer, but Terri Blackstock is no amateur. Start reading, and you'll soon forget it's first person.
Recommended for thriller and suspense fans … but only for those who read the first books first!
Thanks to Zondevan and NetGalley for providing a free ebook for review.
About Terri Blackstock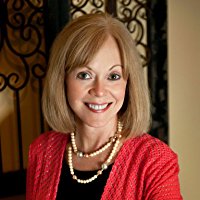 Terri Blackstock is a New York Times best-seller, with over six million copies sold worldwide. She has had over twenty-five years of success as a novelist. Terri spent the first twelve years of her life traveling in an Air Force family. She lived in nine states and attended the first four years of school in The Netherlands. Because she was a perpetual "new kid," her imagination became her closest friend. That, she believes, was the biggest factor in her becoming a novelist. She sold her first novel at the age of twenty-five, and has had a successful career ever since.
In 1994 Terri was writing for publishers such as HarperCollins, Harlequin, Dell and Silhouette, when a spiritual awakening drew her into the Christian market. As she was praying about her transition, she went on a cruise and noticed that almost everyone on the boat (including her) had a John Grisham novel. It occurred to her that some of Grisham's readers were Christians, and that if she wrote a fast-paced thriller with an added faith element, she might just find her niche. As God would have it, Christian publishers were showing interest in the suspense genre, so she quickly sold a four-book series to Zondervan. Since that time, she's written over thirty Christian titles, most of them suspense novels.
You can find Terri Blackstock online at:
Website | Facebook | Twitter | YouTube
About If I Live
The hunt is almost over.
Casey Cox is still on the run after being indicted for murder. The hunt that began with her bloody footprints escalates, and she's running out of places to hide. Her face is all over the news, and her disguises are no longer enough. It's only a matter of time before someone recognizes her.
Dylan Roberts, the investigator who once hunted her, is now her only hope. Terrifying attempts on Dylan's life could force Casey out of hiding. The clock is ticking on both their lives, but exposing the real killers is more complicated than they knew. Amassing the evidence to convict their enemies draws Dylan and Casey together, but their relationship has consequences. Will one life have to be sacrificed to protect the other?
With If I Live, Terri Blackstock takes us on one more heart-stopping chase in the sensational conclusion to the If I Run series.
You can find If I Live online at:
Amazon | ChristianBook | Goodreads | Koorong