It's First Line Friday! That means it's time to pick up the nearest book and quote the first line. Today I'm sharing from the latest release by one of my favourite authors, Elizabeth Camden. Here's the first line of A Daring Legacy: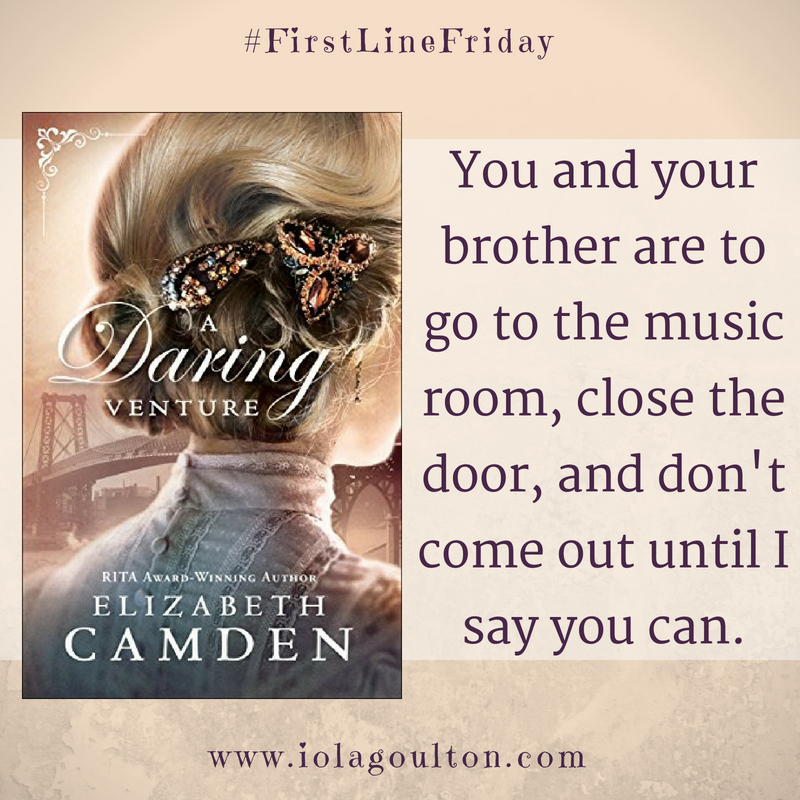 Doesn't that make you want to read more?
About A Daring Venture
As a biochemist in early 1900s New York, Doctor Rosalind Werner has dedicated her life to the crusade against waterborne diseases. She is at the forefront of a groundbreaking technology that will change the way water is delivered to every household in the city–but only if she can get people to believe in her work.
Newly appointed Commissioner of Water for New York, Nicholas Drake is highly skeptical of Rosalind and her team's techniques. When a brewing court case throws him into direct confrontation with her, he is surprised by his reaction to the lovely scientist.
While Rosalind and Nick wage a private war against their own attraction, they stand firmly on opposite sides of a battle that will impact far more than just their own lives. As the controversy grows more public and inflammatory and Rosalind becomes the target of an unknown enemy, the odds stacked against these two rivals swiftly grow more insurmountable with every passing day.
You can find A Daring Venture online at:
Amazon | ChristianBook | Goodreads | Koorong
Click the button to check out what my fabulous fellow FirstLineFriday bloggers are sharing today:
You can then click the link which will take you to the master page of all this week's #FirstLineFriday posts.
And you can click here to check out my previous FirstLineFriday posts.
Share your first line in the comments, and happy reading!