I was expecting this to be a contemporary romance, because all the other Robin Lee Hatcher novels I've read have been contemporary romances. So I was surprised when I started reading and found it's a dual timeline story. Yes, the book description says this, but I guess I saw "Robin Lee Hatcher" and didn't read the the book description properly. I knew I'd enjoy it.
And I did.
In the present story, Jessica Morgan is an artist who is expecting her dead husband's baby while still recovering from his death, and the death of their daughter. Jessica has shut herself away from friends and life, but that changes when Ridley Chesterfield moves in next door. Ridley and his adopted stray dog challenge Jessica to come out of her shell.
I enjoyed watching Jessica grow past her grief and open up to live and love. However, if I had a criticism of Who I Am With You, it would be that she recovered from the lost of her daughter more quickly than seemed natural given the way she was portrayed at the beginning of the story. But I loved the way Ridley was able to bring Jessica out of her shell and back to church even while he was dealing with his own personal crisis.
In the past story, Andrew and Helen Henning are starting their perfect married life when Andrew loses his job. In the early weeks of what becomes the Great Depression. I didn't enjoy the past story as much (hey, I'm a contemporary romance fan and the Great Depression is, well, somewhat depressing).
But the past story was compelling, and it set the scene for this contemporary story, and the next. And while I liked Ridley as a romance hero who faced internal and external challenges, his were minor in comparison to Andrew's challenges. Overall, Who I Am With you is a great story filled with spiritual truth … and a couple of pointed comments on the current political climate.
Recommended for fans of dual timeline stories with a heart of faith.
Thanks to Thomas Nelson and NetGalley for providing a free ebook for review.
About Robin Lee Hatcher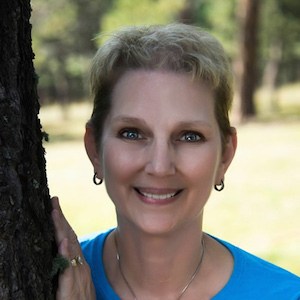 Best-selling novelist Robin Lee Hatcher is known for her heartwarming and emotionally charged stories of faith, courage, and love. Winner of the Christy, the RITA, the Carol, the Inspirational Reader's Choice, and many other industry awards, Robin is also a recipient of Lifetime Achievement Awards from both Romance Writers of America and American Christian Fiction Writers. She is the author of 75+ novels and novellas with over five million copies in print.
Robin enjoys being with her family, spending time in the beautiful Idaho outdoors, reading books that make her cry, and watching romantic movies. Her main hobby (when time allows) is knitting, and she has a special love for making prayer shawls. A mother and grandmother, Robin and her husband make their home on the outskirts of Boise, sharing it with Poppet, the high-maintenance Papillon, and Princess Pinky, the DC (demon cat).
Find Robin online at:
Website | Facebook | Google+ | Instagram | Pinterest | Twitter
About Who I Am With You
For these two broken hearts, the first step toward love will be a huge leap of faith.
Jessica Mason isn't looking for love when she meets Ridley Chesterfield. Instead she is still reeling from the tragic, unexpected loss of her husband and daughter—and awaiting the arrival of her unborn child. Harboring the secret of her husband's betrayal, her pain is deeper than anyone knows.
Ridley Chesterfield is hiding out in Hope Springs, Idaho, avoiding a political scandal and the barrage of false media headlines that have tarnished his good name. The last thing Ridley wants is a relationship—but when fate leads Ridley to form a friendship with his reclusive and pregnant neighbor, he wonders if this small-town hideout might be more of a long-term destination.
When Jessica begins to read her great-grandfather's Bible, she finds a connection with a man she never knew. Somehow the verses he marked and the words he wrote in the margins open her heart to healing. And as Ridley and Jessica help each other forgive the people who have wronged them, they must decide if the past will define them or if they will choose to love again.
Who I Am With You weaves together a modern-day romance with Jessica's great-grandfather's story from the 1930s, reminding us that some truths can cross generations and that faith has the power to transform families forever.
Find Who I Am With You online at:
Amazon | ChristianBook | Goodreads | Koorong