News!
I'm a finalist in the American Christian Fiction Writers Genesis Award for unpublished writers, in the Novella category. I can't tell you anything about the story, not even the title, until the results are announced at the end of August. I can tell you it won't be published any time soon (sorry!).
There's a simple reason why not.
As I was writing, I realised two of the minor characters needed to have their story told. So I started writing that story . . . only to find that the story I've finished is actually the third in the series. Or maybe the fourth.
Whoops. So now I'm working on books one and two.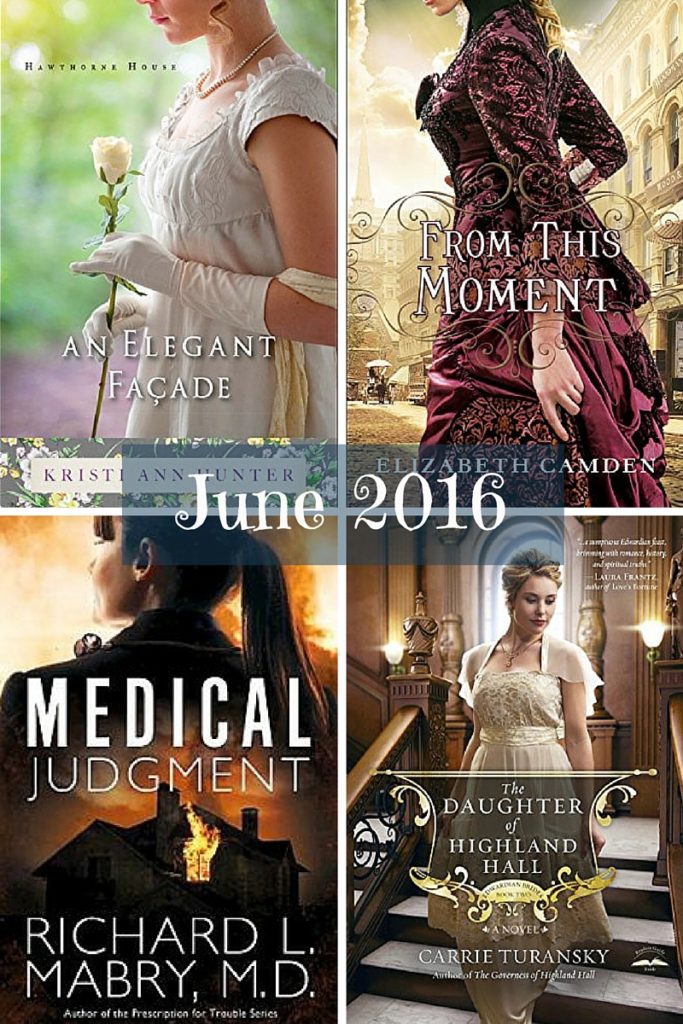 And I've been reading . . .
I offered to judge the 2016 CALEB Award for fiction. The CALEB Award is run by Omega Writers, and celebrates the best in Christian fiction from Australian and New Zealand authors. I had to read the first 50 pages of 22 novels, some of which I'd read before (or edited via Christian Editing Services). But many were new to me, and have added an unnecessary number of books to a to-read pile that never seems to get any smaller.
The best novels I read in June 2016 were:
Medical Judgement by Dr Richard Mabry (click here to read my review.)
The Daughter of Highland Hall by Carrie Turansky (click here to read my review.)
From this Moment by Elizabeth Camden (click here to read my review.)
An Elegant Facade by Kristi Ann Hunter (click here to read my review.)
Have you read any of these novels? If so, leave a comment and let me know your thoughts.
All this judging means I'm behind on my personal reading, so I've got lots of books stacked up to read in July. What are you planning to read in July? Leave a comment—let's swap ideas!