It's First Line Friday, which means it's time to open the book nearest you and share the first line. Today I'm sharing from Where Hope Begins by Catherine West: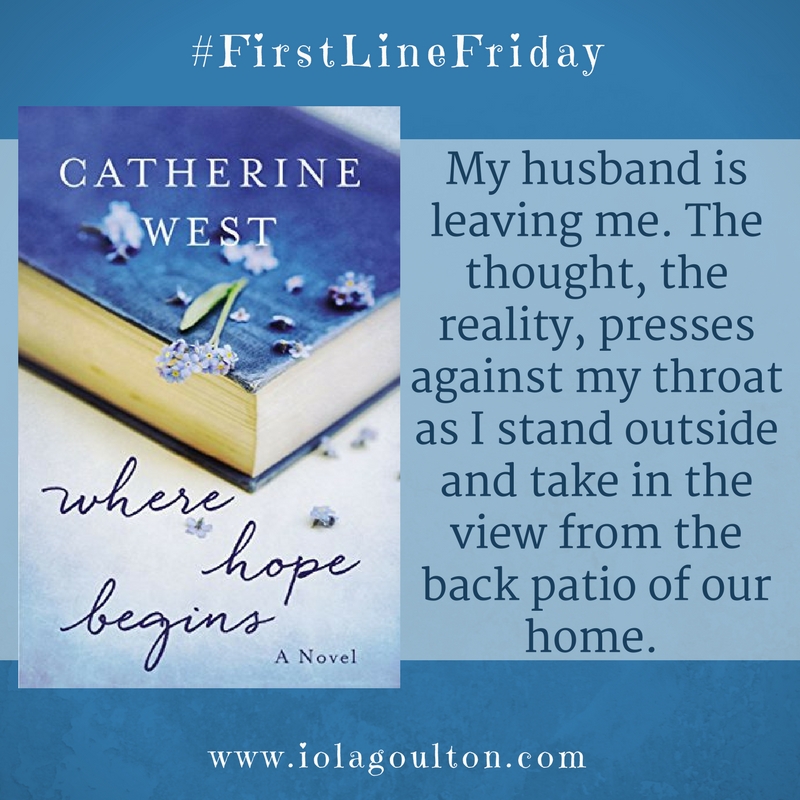 This does a great job of introducing the plot. I love Catherine West's writing, so I'm looking forward to reading this!
About Where Hope Begins
Sometimes we're allowed to glimpse the beauty within the brokenness . . .
Savannah Barrington has always found solace at her parents' lake house in the Berkshires, and it's the place that she runs to when her husband of over twenty years leaves her. Though her world is shaken, and the future uncertain, she finds hope through an old woman's wisdom, a little girl's laughter, and a man who's willing to risk his own heart to prove to Savannah that she is worthy of love.
But soon Savannah is given a challenge she can't run away from: Forgiving the unforgivable. Amidst the ancient gardens and musty bookstores of the small town she's sought refuge in, she must reconcile with the grief that haunts her, the God pursuing her, and the wounds of the past that might be healed after all.
Where Hope Begins is the story of grace in the midst of brokenness, pointing us to the miracles that await when we look beyond our own expectations.
You can find Where Hope Begins online at:
Amazon | ChristianBook | Goodreads | Koorong
Click the button to check out what my fabulous fellow FirstLineFriday bloggers are sharing today:
You can then click the link which will take you to the master page of all this week's #FirstLineFriday posts.
And you can click here to check out my previous FirstLineFriday posts.
Share your first line in the comments, and happy reading!