It's First Line Friday! That means it's time to pick up the nearest book and quote the first line. Today I'm sharing from Liana's Dance by Australian author Rosanne Hawke, which has been on my to-read pile since it released last September: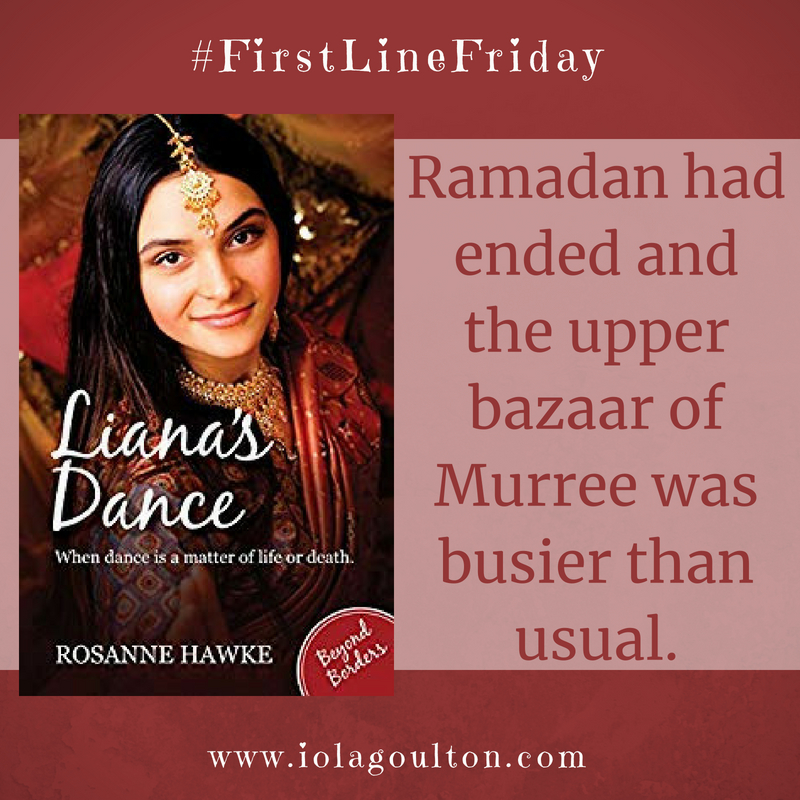 What's the book nearest you, and what's the first line?
About Liana's Dance
Sixteen-year-old Liana Bedford lives in constant fear. Political tensions in Pakistan are rising and terrorist attacks are becoming an everyday norm. As a Pakistani-Australian, she could be the next target. When her school friends are taken hostage by terrorists, Liana's world disappears overnight.
Alongside her new teacher, Mr Kimberley, she must journey through rural Pakistan in a bid to find them and bring them home. But Mr Kimberley has a secret, and to save him and her friends, Liana must overcome her fears. And dance for her life. An unforgettable story about one Pakistani-Australian's will to survive.
You can find Liana's Dance online at:
Click the button to check out what my fabulous fellow FirstLineFriday bloggers are sharing today:
You can then click the link which will take you to the master page of all this week's #FirstLineFriday posts.
And you can click here to check out my previous FirstLineFriday posts.
Share your first line in the comments, and happy reading!