It's First Line Friday! That means it's time to pick up the nearest book and quote the first line. Today I'm sharing from Grace in the Shadows by Australian author Christine Dillon. It's the sequel to Grace in Strange Disguise, and I think it's even better! Here's the first line: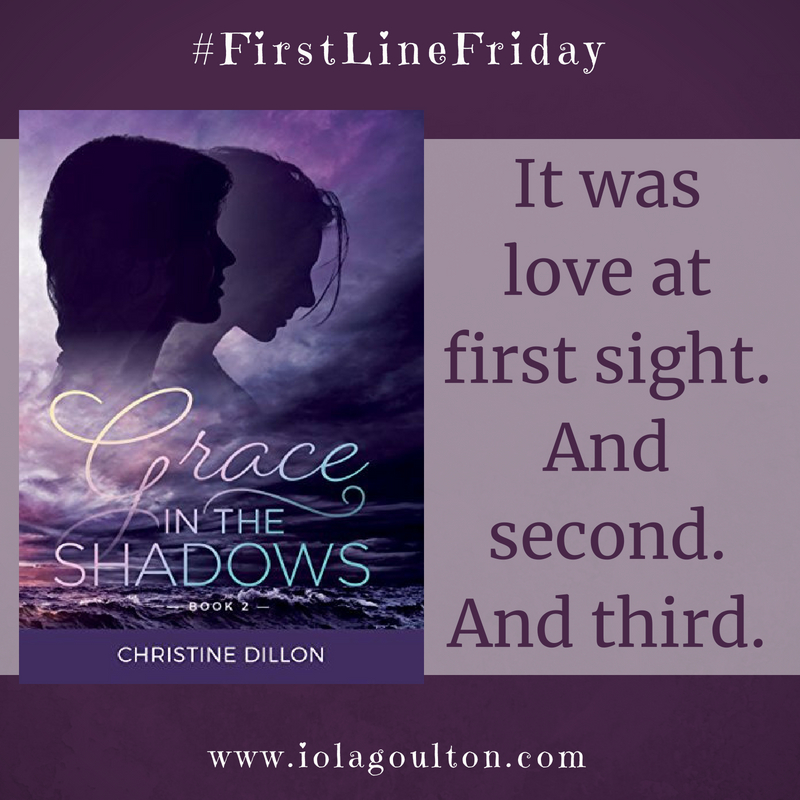 What's the book nearest you, and what's the first line?
About Grace in the Shadows

Physiotherapist Esther has survived cancer, but wounds within her family remain unhealed. Is her revived faith the reason for the rift or could a simmering secret be the root cause?
Cosmetics consultant Rachel buried her past – and her father's God – but the past refuses to stay buried. Will she continue to run or is confronting her pain the way to freedom?
Two women. Two different lives.
One collision course with truth.
Can God's grace shine even in the darkest of shadows?
You can find Grace in the Shadows online at:
Click the button to check out what my fabulous fellow FirstLineFriday bloggers are sharing today:
You can then click the link which will take you to the master page of all this week's #FirstLineFriday posts.
And you can click here to check out my previous FirstLineFriday posts.
Share your first line in the comments, and happy reading!