It's Throwback Thursday, and today I'm featuring The Heart Between Us by Lindsay Harrel, one of my favourite books of 2018. Her next book releases next week: Secrets of Paper and Ink. I'm looking forward to reading it!
Thirty-two year old Megan Jacobs has spent most of her life wrapped in proverbial cotton wool, the result of a diagnosis of hypertropic cardiomyopathy. She spend much of her teenage years in hospital, watching National Geographic and the Travel Channel and daydreaming of a life travelling the world as a freelance journalist with her best friend and fellow heart patient, Caleb.
She received her heart transplant a year ago, but never followed her dreams despite Caleb—a successful freelance photographer—offering her an opportunity in London. Instead, she's still stuck in her same old job and same old routines.
That changes following a meeting with her donor family.
Eighteen-year-old Amanda had everything to live for, as shown in her diary. It contains her 25-point bucket list, a list which inspires Megan to chase Amanda's dreams even if she doesn't have the courage to face her own.
Crystal is Megan's identical twin. Except she's always been healthy, and is now married to Brian, a firefighter, and working in her dream job as an up-and-coming architect in New York. She's in line for a promotion, but her marriage is suffering, and her relationship with her twin is non-existent. So they're off to visit five continents in five weeks, and hopefully rediscover their relationship, and themselves.
The Heart Between Us is excellent, both as armchair travel and as a novel that examines twin sisters, their ambitions, dreams, and relationships, and the way we sometimes make dumb choices because they are the safe choices,and how life doesn't always work out as planned.
The writing was excellent, and I especially liked the way there were no easy answers. Both Megan and Crystal had to work through their problems, and both had to learn to turn to God. A great novel about the power of choices. Recommended.
Thanks to Thomas Nelson and NetGalley for providing a free ebook for review.
About Lindsay Harrel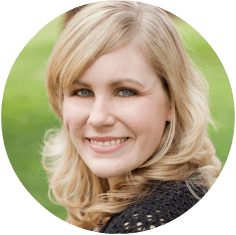 Lindsay Harrel is a lifelong book nerd with a B.A. in journalism and M.A. in English. She lives in Arizona with her young family and two golden retrievers in serious need of training. Lindsay has held a variety of jobs, including curriculum editor for two universities, medical and business writer, and copywriter for a digital marketing agency. Now she juggles stay-at-home mommyhood with working freelance jobs, teaching college English courses online, and—of course—writing novels.
When she actually has time to do other things, she loves to sing, read, and sip passion iced teas from Starbucks. She loves to watch God work in ordinary lives to create something extraordinary, and she writes to bring hope to those who may have lost it along the way.
You can find Lindsay Harrel online at:
Website | Facebook | Instagram | Pinterest | Twitter
About The Heart Between Us
Megan Jacobs always wished for a different heart. Her entire childhood was spent in and out of hospitals, sitting on the sidelines while her twin sister Crystal played all the sports, got all the guys, and had all the fun. But even a heart transplant three years ago wasn't enough to propel Megan's life forward. She's still working as a library aide in her small Minnesota hometown and living with her parents, dreaming of the adventure she plans to take "once she's well enough." Meanwhile, her sister is a successful architect with a handsome husband and the perfect life—or so Megan thinks.
When her heart donor's parents give Megan their teenage daughter's journal—complete with an unfulfilled bucket list—Megan connects with the girl she meets between the pages and is inspired to venture out and check off each item. Caleb—a friend from her years in and out of the hospital—reenters her life and pushes her to find the courage to take the leap and begin her journey. She's thrown for a loop when Crystal offers to join her for reasons of her own, but she welcomes the company and the opportunity to mend their tenuous relationship.
As Megan and Crystal check items off the bucket list, Megan fights the fears that have been instilled in her after a lifetime of illness. She must choose between safety and adventure and learn to embrace the heart she's been given so that she can finally share it with the people she loves most.
You can find The Heart Between Us online at:
Amazon | ChristianBook | Goodreads | Koorong
You can read the introduction to The Heart Between Us below: