I don't like snakes—something my Australian friends mock me for. Naming no names, but one of my editing clients wrote a snake into her book especially because she knew I didn't like snakes. That's what friends are for, right?
Anyway, about Belinda Blake and the Snake in the Grass.
I hoped the title was a metaphor, but that hope was dashed with the very first line …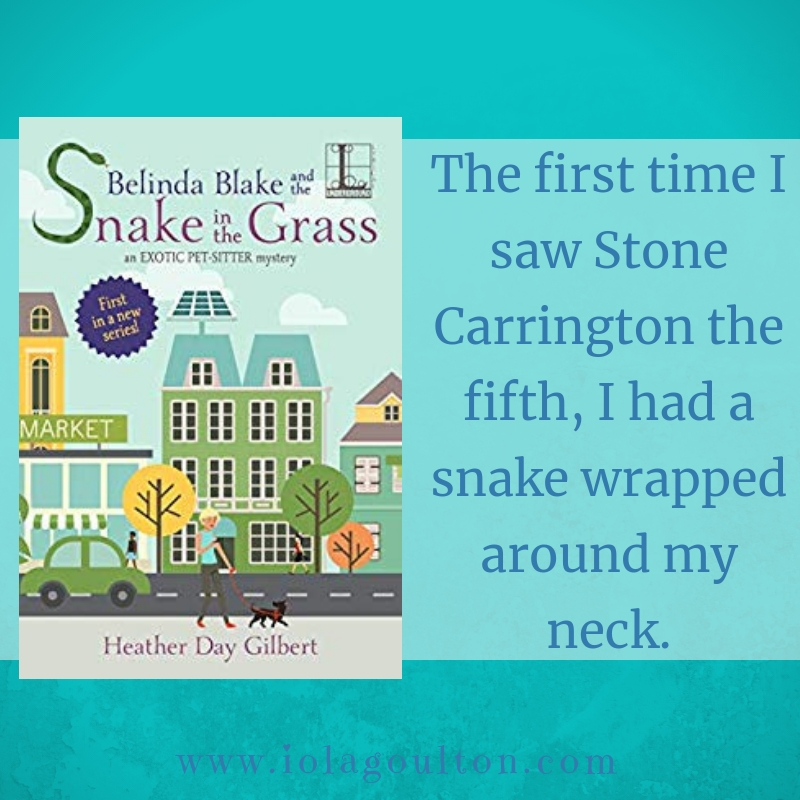 Yes, the snake is a major feature. But he (I assume it was a he) is also a great character who sets the tone of the novel and provides some much-needed comic relief.
Belinda Blake is an exotic pet sitter and videogame reviewer who's just moved into the carriage house on the Carrington estate. She's settling in well … until she finds a dead woman in the garden. As she says: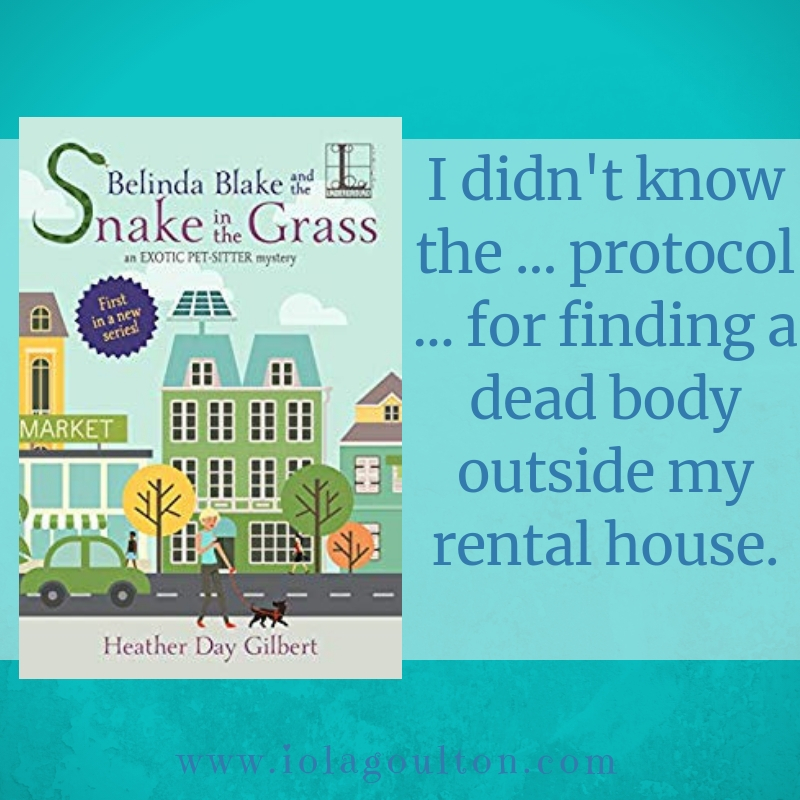 Well, who does?
Belinda starts investigating but soon finds that someone or someones don't want her sticking her nose in. That—and encouragement from Stone Carrington the fifth—only strengthens her desire to find out what happened and why. And before something happens to her …
This is Heather Day Gilbert's first Belinda Blake novel, and her first novel for the general market.
I've previously read her historical fiction and contemporary Christian mysteries, but I think this is her best yet. The plot is tight, the characters are well portrayed, and the writing is top notch. Most of all, Belinda Blake is a clever and witty heroine (albeit one with strange taste in pets). She's everything I look for in a contemporary mystery heroine.
Recommended for fans of mystery and romantic comedy who like strong heroines and novels written in first person point of view.
Thanks to Kensington Books and NetGalley for providing a free ebook for review.
About Heather Day Gilbert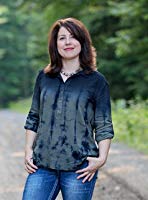 Heather Day Gilbert, an ECPA Christy award finalist and Grace award winner, writes contemporary mysteries and Viking historicals. Her novels feature small towns, family relationships, and women who aren't afraid to protect those they love.
Publisher's Weekly gave Heather's Viking historical Forest Child a starred review, saying it is "an engaging story depicting timeless human struggles with faith, love, loyalty, and leadership."
Find Heather Day Gilbert online at:
Website | Facebook | Instagram | Pinterest | Twitter | YouTube
About Belinda Blake and the Snake in the Grass:
When exotic pet-sitter Belinda Blake moves into a carriage house in tony Greenwich, Connecticut, she's hoping to find some new clients. Instead she discovers a corpse in the garden—and a knack for solving murders . . .

Pet-sitter Belinda Blake doesn't rattle easily, but move-in day has been eventful, to say the least. The python in her care tried to slither to freedom—just as she met Stone Carrington V, her landlords' disarmingly handsome son. With the constrictor back in its cage, she heads out to the garden, only to discover a designer shoe poking out of the boxwood hedge—attached to a woman's dead body.
The victim, Margo Fenton, was a Carrington family friend, and no one in their circle seems above suspicion. Between client trips to Manhattan and visits to her family in upstate New York, Belinda begins to put the pieces together. But though she's falling for Stone's numerous charms, Belinda wonders if she's cozying up to a killer. And soon, daily contact with a deadly reptile might be the least dangerous part of her life . . .
You can find Belinda Blake and the Snake in the Grass online at:
Amazon US | Amazon AU | Goodreads