It's First Line Friday! That means it's time to pick up the nearest book and quote the first line. Today I'm sharing from The Secret to Hummingbird Cake by Celeste Fletcher McHale. It got a few critical reviews for not being "Christian" enough … which got me wondering why! Here's the first line: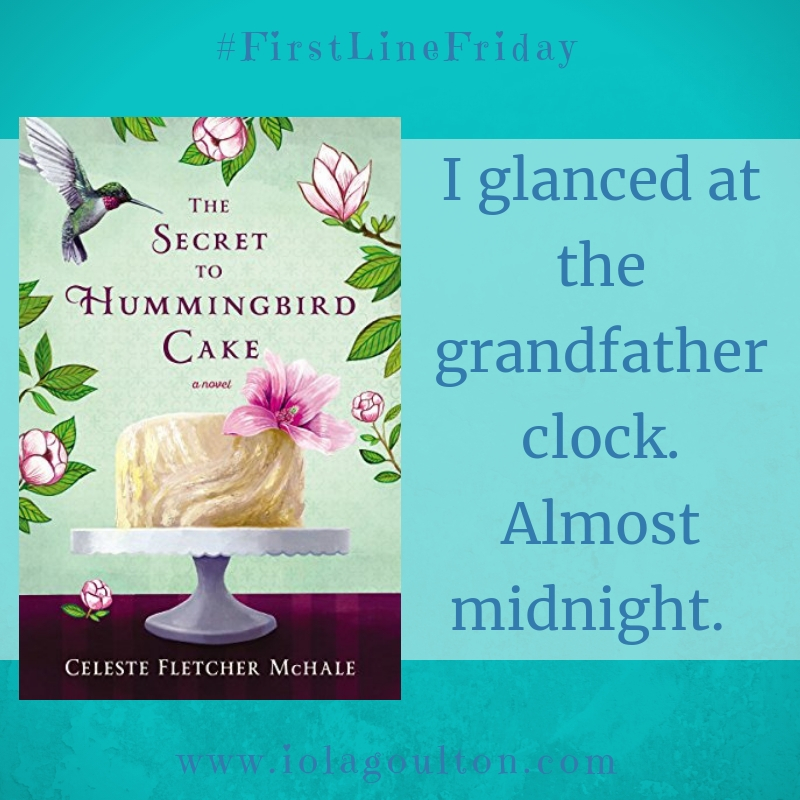 What's the book nearest you, and what's the first line?
About The Secret to Hummingbird Cake
"Why won't you just tell me what's in that cake?" I'd been trying to get Laine's recipe for years. We all had.
When all else fails, turn to the divine taste of hummingbird cake.
In the South you always say "yes, ma'am" and "no, ma'am." You know everybody's business. Football is a lifestyle not a pastime. Food—especially dessert— is almost a religious experience. And you protect your friends as fiercely as you protect your family— even if the threat is something you cannot see.
In this spot-on Southern novel brimming with wit and authenticity, you'll laugh alongside lifelong friends, navigate the sometimes rocky path of marriage, and roll through the outrageous curveballs that life sometimes throws . . . from devastating pain to absolute joy. And if you're lucky, you just may discover the secret to hummingbird cake along the way.
You can find The Secret to Hummingbird Cake online at:
Amazon | ChristianBook | Goodreads | Koorong
Click the button to check out what my fabulous fellow FirstLineFriday bloggers are sharing today:
You can then click the link which will take you to the master page of all this week's #FirstLineFriday posts.
And you can click here to check out my previous FirstLineFriday posts.
Share your first line in the comments, and happy reading!