Despite the title, Bodyguard for Christmas isn't really a Christmas story. I see Christmas stories as focusing around family and faith, not escaping from evildoers.
Bodyguard for Christmas is definitely the escaping from evildoers plot.
Assistant district attorney Colton Gale has a quiet life in comparison to his twin brother Cade, an antiques dealer and Indiana Jones wannabe. But Colton's life turns all-too-exciting when he returns home to find someone attempting to kidnap his three-year-old son. Liam hasn't spoken since his mother died, six months ago, and this new trauma won't help. Colton decides he needs to hire a bodyguard to protect his son, and the bodyguard turns out to be his attractive neighbour, Jasmine NcNeal. They travel to Murphy, North Carolina, the location of two of Carol Post's earlier novels (which means we get a few fun cameos from their now-married couples). Despite their move, trouble is never far away, which makes for a page-turning suspense novel.
Bodyguard for Christmas has plenty of twists and turns, and a slow-building romance.
Jasmine is clever and competent, which I think are two necessary qualities in any heroine and especially in a romantic suspense heroine. Colton is caring and protective, and quickly gets over his macho problem with a diminutive female bodyguard—a perfect hero. Bodyguard for Christmas is an enjoyable quick read, just right for the busy Christmas season. And no matter what happens to your Christmas dinner, I guarantee it will be better than Colton's. Recommended for romantic suspense fans. Thanks to the author for providing a free ebook for review.
About Bodyguard for Christmas
Someone's after his little boy. She has one chance to save them both.
When his young son is nearly kidnapped, assistant district attorney Colton Gale needs a Christmas refuge – and a live-in bodyguard. Though former military police officer Jasmine McNeal fights to shield them 24/7, she refuses to get attached. But growing close to the little boy and his father might be her only shot at keeping them alive – and becoming a family beyond the holidays.
Find Bodyguard for Christmas online at:
Amazon US | Amazon AU | ChristianBook | Goodreads
About Carol J Post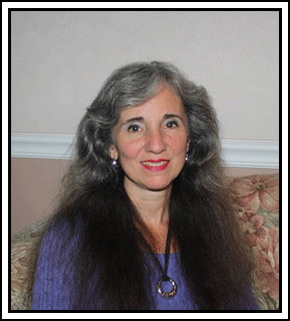 From medical secretary to court reporter to property manager to owner of a special events decorating company, Carol's resume reads as if she doesn't know what she wants to be when she grows up. But one thing that has remained constant through the years is her love for writing. She currently pens fun and fast-paced inspirational romance and romantic suspense stories. Her books have been nominated for a RITA® award and an RT Reviewers' Choice Best Book Award. Carol lives in sunshiny Central Florida with her husband, who is her own real-life hero, and writes her stories under the shade of the huge oaks in her yard. Besides writing, she works alongside her music minister husband singing and playing the piano. She enjoys sailing, hiking, camping—almost anything outdoors. Her two grown daughters and grandkids live too far away for her liking, so she now pours all that nurturing into taking care of a fat and sassy black cat and a highly spoiled dachshund.
You can find Carol J Post online at:
Read the introduction to Bodyguard for Christmas below: