It's Throwback Thursday! Today I'm resharing a review that previously appeared at Suspense Sisters Reviews (which is now defunct). It's Buried Memories, a Love Inspired Suspense novel from one of my favourite LIS authors, Carol J Post.
About Buried Memories
After her broken engagement, Nicki Jackson hoped her move to Cedar Key would give her a fresh start—instead she quickly learns someone's out to destroy her. Are the attacks tied to her mother's recently reopened murder case…or to the nightmares Nicki's beginning to suspect are actually hidden memories?
With the threats against her escalating, former soldier Tyler Brant vows to keep Nicki safe. He refuses to lose the woman who's swiftly becoming more than a childhood crush. But when danger circles closer, is Nicki's traumatic past better left forgotten…or are her memories the key to something far more sinister?
My Thoughts
So Nicki Jackson has settled in her new home of Cedar Key and thinks she's got her life back on track: house, job, dog, hobby, nice neighbours … especially once she finds Tyler, her teenage best friend, is staying next door.
But this is a Love Inspired Suspense novel, so we know things aren't going to stay on track for long … and they don't. There's plenty of suspense and several plot twists—one of which was kind of given away by the title, but the others certainly caught me unaware.
The characters were excellent. Nicki had a difficult early childhood before being adopted by a lovely couple, yet losing those parents as well. So she's trying to make it on her own, but also wants to connect with the older sister she hasn't seen in close to two decades. She's a strong character who hasn't had an easy life, but who has chosen to be purposeful and not fall into the same negative patterns her mother did.
We don't find out as much about Tyler's upbringing, but we get the impression it also had its low points. But his real issue is his PTSD, something which he's still struggling to control, and something which gives him and Nicki even more in common … at the same time it could drive them apart (okay, so there was one point in reading Buried Memories where I start on my "men are stupid" rant. But he redeems himself.)
The plot and writing were excellent, and I resented each time I had to leave Nicki and Tyler and Cedar Key because life or children or work or food. Buried Memories is part of Carol Post's Cedar Key series, but can easily be read as a standalone novel. Overall, an excellent suspense read.
Thanks to the author for providing a free ebook for review.
About Carol J Post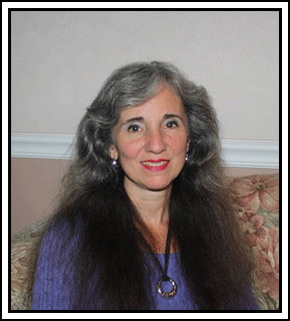 From medical secretary to court reporter to property manager to owner of a special events decorating company, Carol's resume reads as if she doesn't know what she wants to be when she grows up. But one thing that has remained constant through the years is her love for writing. She currently pens fun and fast-paced inspirational romance and romantic suspense stories. Her books have been nominated for a RITA® award and an RT Reviewers' Choice Best Book Award.
Carol lives in sunshiny Central Florida with her husband, who is her own real-life hero, and writes her stories under the shade of the huge oaks in her yard. Besides writing, she works alongside her music minister husband singing and playing the piano. She enjoys sailing, hiking, camping—almost anything outdoors. Her two grown daughters and grandkids live too far away for her liking, so she now pours all that nurturing into taking care of a fat and sassy black cat and a highly spoiled dachshund.
You can find Carol J Post online at:
You can find Buried Memories online at:
Amazon | ChristianBook | Goodreads | Koorong
You can read the introduction to Buried Memories below: