It's First Line Friday! That means it's time to pick up the nearest book and quote the first line. Today I'm sharing from Ashmore by Angela Curtis: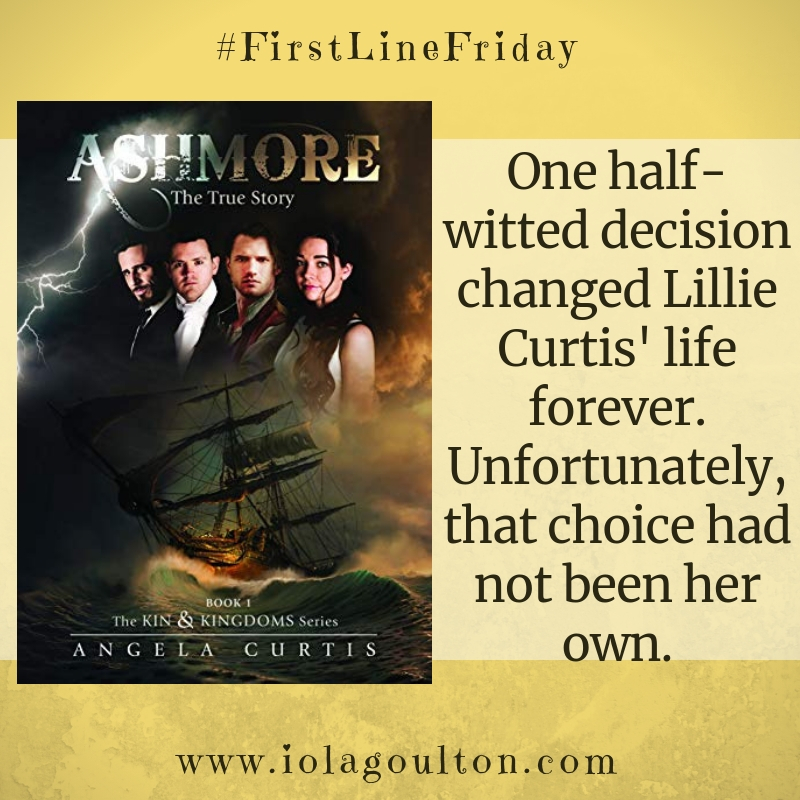 Ashmore is the fictionalised story of the author's ancestors and their voyage to New Zealand, based on a diary she found in the Auckland Museum.
What's the book nearest you, and what's the first line?
About Ashmore
Her greatest fear … is that she will live.
Her greatest triumph … is that she survived.
Lillie's sheltered world is plunged into mayhem when she is forced to board the ASHMORE, a 219-foot sailing ship bound for New Zealand in 1882.
She must face and conquer the ruthless forces of both man and nature to survive the 103-day voyage. Only then will she be able to take control of her future and find her true destiny.
You can find Ashmore online at:
Click the button to check out what my fabulous fellow FirstLineFriday bloggers are sharing today:
You can then click the link which will take you to the master page of all this week's #FirstLineFriday posts.
And you can click here to check out my previous FirstLineFriday posts.
Share your first line in the comments, and happy reading!