For fans of Downton Abbey (isn't that everyone?)
Illness has forced the Foster family to return to England from their missionary school and orphanage in India. Julia gains employment at Highland House, the home of Sir William Ramsay, as governess to his children, Andrew and Millicent, and to his teenage cousins and wards, Katharine and Penelope.
Sir William is looking for a governess who won't mind staying in the country, because he has only recently inherited Highland Hall, and the death duties are placing a lot of financial pressure on him. Julia hasn't told him she plans on returning to India with her family as soon as her father is well again, and as she spends more time at Highland Hall, getting to know Sir William and his family, she has to rethink her future plans.
The story and characters captured my attention from the start.
I like an intelligent heroine who isn't afraid to have her own opinions, so I liked Julia. William was a man with many troubles, but made a fitting hero. I liked the romantic subplot featuring Sarah, William's sister, and I liked the Christian aspect of the story—Julia, especially, has a strong Christian faith (she's partly modelled on Amy Carmichael, a real-life missionary to India).
The novel combines elements of classic British fiction like Jane Eyre with the Edwardian era, made fashionable by the TV series Downton Abbey. I'm a huge fan of Downton Abbey and fiction set in England, and it always bugs me when I'm pulled out of the story by silly factual errors, or by English characters using American vocabulary (like fall or pavement). Carrie Turansky contacted me to ask if I'd read her draft to find any such errors. I was pleased to help, and can only hope I found them all!
The Governess of Highland Hall is the first of a trilogy. Recommended.
About Carrie Turansky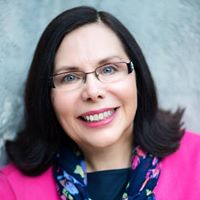 Bestselling Inspirational Romance Author Carrie Turansky writes historical and contemporary novels and novellas set in England and the US. She has won the ACFW Carol Award, the Holt Medallion, and the International Digital Award. Readers say her stories are: "Heartwarming and inspiring! I couldn't put it down!" . . . "Touching love story. It captured me from the first page! Rich characters, beautifully written" . . . "My new favorite author!"
Find Carrie Turansky online at:
Website | Facebook | Goodreads | Instagram | Pinterest | Twitter
About The Governess of Highland Hall
Worlds lie between the marketplaces of India and the halls of a magnificent country estate like Highland Hall. Will Julia be able to find her place when a governess is neither upstairs family nor downstairs help?
Missionary Julia Foster loves working alongside her parents, ministering and caring for young girls in India. But when the family must return to England due to illness, she readily accepts the burden for her parents' financial support. Taking on a job at Highland Hall as governess, she quickly finds that teaching her four privileged, ill-mannered charges at a grand estate is more challenging than expected, and she isn't sure what to make of the estate's preoccupied master, Sir William Ramsey.
Widowed and left to care for his two young children and his deceased cousin Randolph's two teenage girls, William is consumed with saving the estate from the financial ruin. The last thing he needs is any distraction coming from the kindhearted-yet-determined governess who seems to be quietly transforming his household with her persuasive personality, vibrant prayer life, and strong faith.
While both are tending past wounds and guarding fragile secrets, Julia and William are determined to do what it takes to save their families—common ground that proves fertile for unexpected feelings. But will William choose Julia's steadfast heart and faith over the wealth and power he needs to secure Highland Hall's future?
Find The Governess of Highland Hall online at:
Amazon | ChristianBook | Goodreads | Koorong
Read the introduction to The Governess of Highland Hall below: