It's First Line Friday! That means it's time to pick up the nearest book and quote the first line. Today I'm sharing from True Nobility by Lori Bates Wright, the first in her Saberton Legacy series: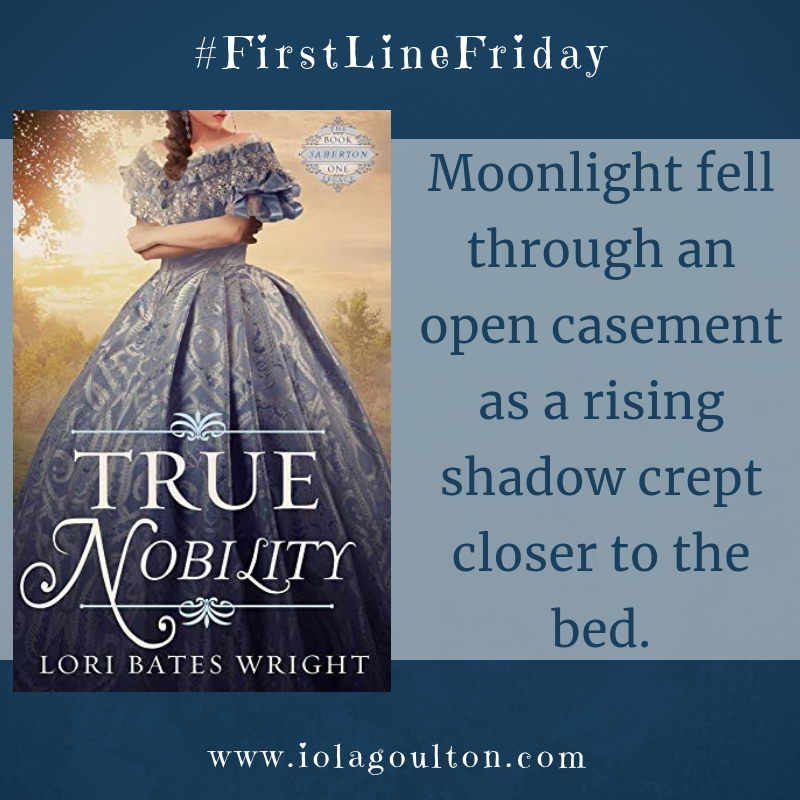 What's the book nearest you, and what's the first line?
About True Nobility
In an unfamiliar country, she's left all alone, the noble privilege of her name rendered useless. Everything she believes in is not as it seems. Driven by desperation, she risks it all to find her way to the one man whose love has proven true.
Lady Victoria Haverwood, beloved daughter of a prominent earl, lives a sheltered life. But when she becomes the target of a murderous plot, her idyllic world is turned upside down as her father has them whisked across the ocean to the shores of Savannah, Georgia.
Nicholas Saberton, an accomplished American Naval captain, is commissioned by the earl to escort them safely to America. Drawn to the charm and elegance of the earl's daughter, he us determined to remain focused on expanding his shipping company. Nevertheless, he pledges to protect her with his life.
When danger threatens to consume her, Victoria must find courage to overcome the repercussions of her father's past to chart a new course for herself and those she loves.
You can find True Nobility online at:
Click the button to check out what my fabulous fellow FirstLineFriday bloggers are sharing today:
You can then click the link which will take you to the master page of all this week's #FirstLineFriday posts.
And you can click here to check out my previous FirstLineFriday posts.
Share your first line in the comments, and happy reading!