It's First Line Friday! That means it's time to pick up the nearest book and quote the first line. Today I'm celebrating the re-release of Return to Baragula by Mary Hawkins by sharing the first line: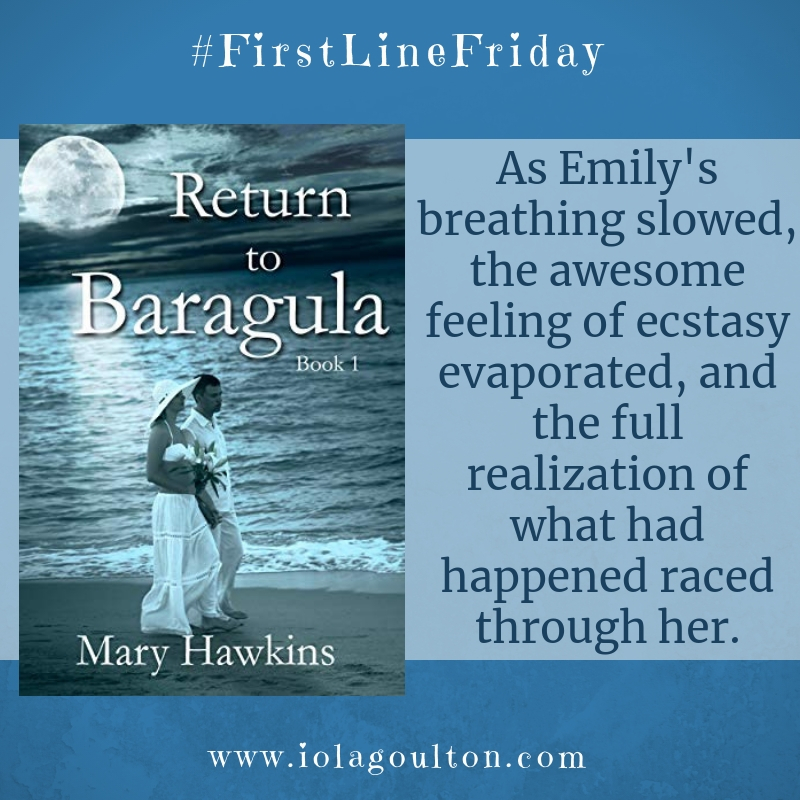 What's the book nearest you, and what's the first line?
About Return to Baragula
When overcome by being alone with the man she loved on the romantic beach setting, teenager Emily Parker failed to keep her promise to God never to make love until married. She never dreamed how it would impact her own life and the lives of many others. Six years later, despite the hateful way she'd been treated there, she has to return to her home town, but discovers that Matthew Davidson, the man she'd yielded to, is now the local doctor.
While Emily's faith is now weak, even believing God can no longer love her, Matthew's life has changed since he committed his life to Christ. However, now he has to deal with all the consequences of his actions with Emily. When he becomes ill and is still weak when disease attacks the community, Emily, a registered nurse, has to help him. But danger from her life in the city has followed her, and now also threatens her family. Through it all, will Matthew and Emily's faith and love be strong enough to forgive each other, and deal with all the consequences of their behaviour?
You can find Return to Baragula online at:
Click the button to check out what my fabulous fellow FirstLineFriday bloggers are sharing today:
You can then click the link which will take you to the master page of all this week's #FirstLineFriday posts.
And you can click here to check out my previous FirstLineFriday posts.
Share your first line in the comments, and happy reading!