It's First Line Friday, which means it's time to open the book nearest you and share the first line. Today I'm sharing the first line from No Less Days by Amanda G Stevens, a speculative Christian novel that's somewhere between Fringe and Forever. Here's the first line: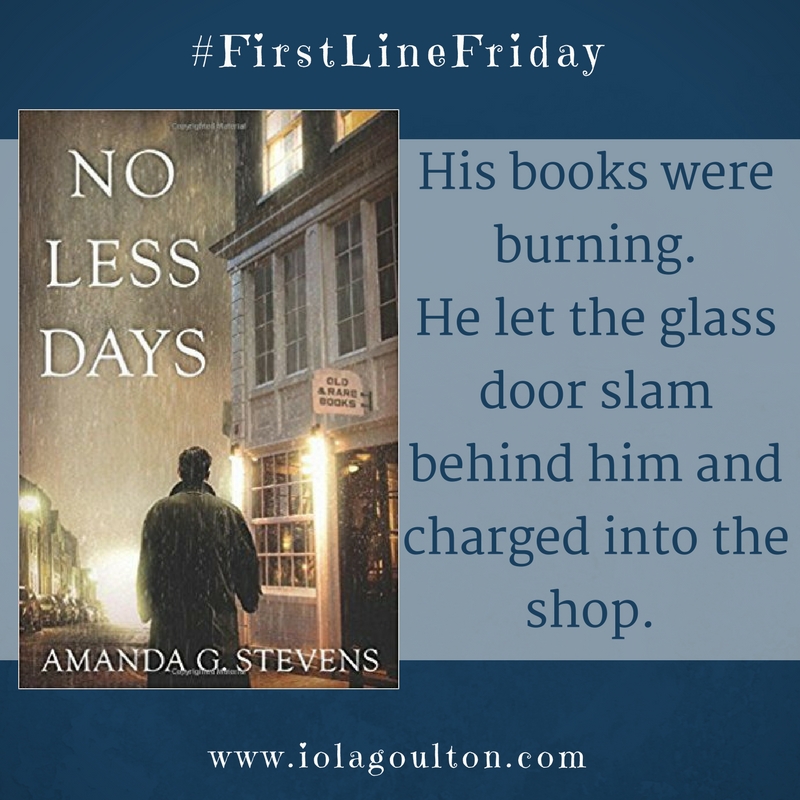 I can relate to a character who worries his books might be burning. What about you?
About No Less Days
David Galloway can't die.
How many lifetimes can God expect one man to live? Over a century old, David Galloway isolates himself from the mortal humans who die or desert him by making a quiet life as a used bookstore owner in Northern Michigan. But then he spots a news article about a man who, like him, should be dead.
Daredevil celebrity Zachary Wilson walked away unscathed from what should have been a deadly fall. David tracks the man down, needing answers. Soon David discovers a close-knit group of individuals as old as he is who offer the sort of kinship and community he hasn't experienced for decades—but at what cost?
David finds himself keeping secrets other than his own. . .protecting more than himself alone. He'll have to decide what's worth the most to him—security or community. When crimes come to light that are older than any mortal, he fears the pressure is more than he can stand. What does God require of him, and is David strong enough to see it through?
You can find No Less Days online at:
Amazon | ChristianBook | Goodreads | Koorong
Click the button to check out what my fabulous fellow FirstLineFriday bloggers are sharing today:
You can then click the link which will take you to the master page of all this week's #FirstLineFriday posts.
And you can click here to check out my previous FirstLineFriday posts.
Share your first line in the comments, and happy reading!