It's First Line Friday! That means it's time to pick up the nearest book and quote the first line. Today I'm sharing from Justice by Emily Conrad: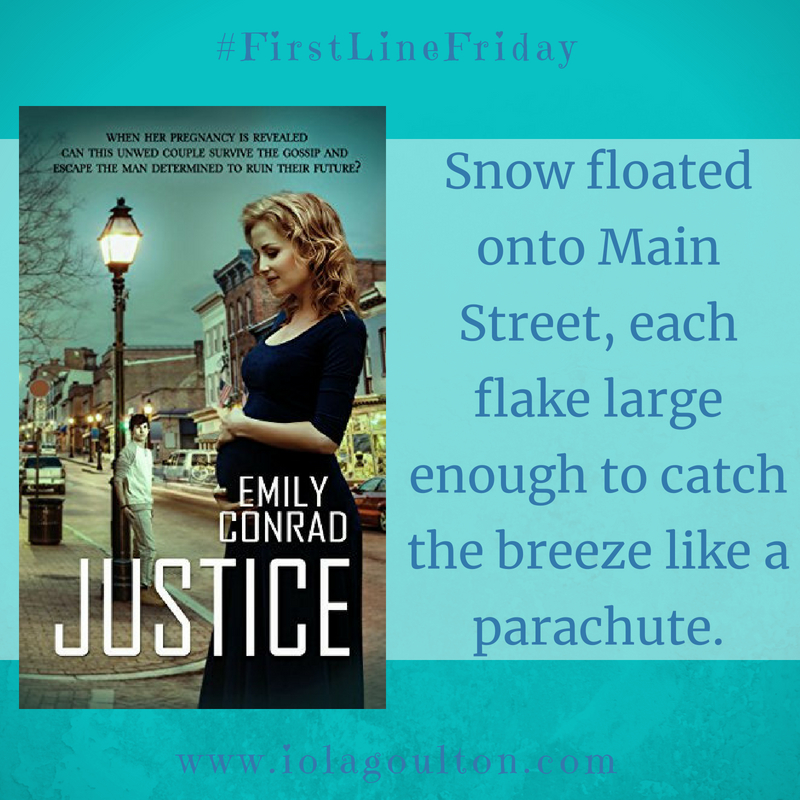 What's the book nearest you, and what's the first line?
About Justice
Jake thought he was meant to marry Brooklyn, but now she's pregnant, and he had nothing to do with it. As Brooklyn wrestles with questions about what her pregnancy means and how it will affect her relationship with Jake, she can't bring herself to tell him the truth.
To make matters worse, if the man who owns the bookstore across from Jake's coffee shop, has anything to do with it, the baby will ruin them both.
Can Jake and Brooklyn overcome the obstacles thrown in their path, and finally find the truth in God's love and in each other?
You can find Justice online at:
Amazon | ChristianBook | Goodreads
Click the button to check out what my fabulous fellow FirstLineFriday bloggers are sharing today:
You can then click the link which will take you to the master page of all this week's #FirstLineFriday posts.
And you can click here to check out my previous FirstLineFriday posts.
Share your first line in the comments, and happy reading!