It's Friday, which means it's time to open the book nearest you and share the first line. Today I'm sharing from A Song Unheard by Roseanna M White: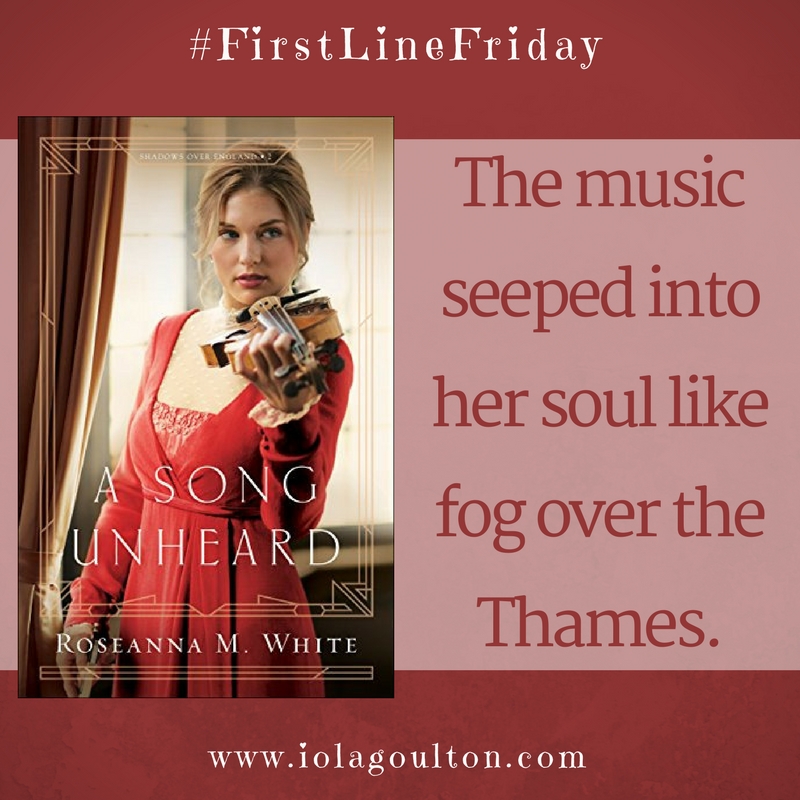 I love it! It's atmospheric, and takes us straight into the setting.
About the Book
Willa Forsythe is both a violin prodigy and top-notch thief, which makes her the perfect choice for a crucial task at the outset of World War I–to steal a cypher from a famous violinist currently in Wales.
Lukas De Wilde has enjoyed the life of fame he's won–until now, when being recognized nearly gets him killed. Everyone wants the key to his father's work as a cryptologist. And Lukas fears that his mother and sister, who have vanished in the wake of the German invasion of Belgium, will pay the price. The only light he finds is meeting the intriguing Willa Forsythe.
But danger presses in from every side, and Willa knows what Lukas doesn't–that she must betray him and find that cypher, or her own family will pay the price as surely as his has.
A Song Unheard releases in paperback and ebook on 2 January 2018.
Amazon | ChristianBook | Goodreads | Koorong
Click the button to check out what my fabulous fellow FirstLineFriday bday loggers are sharing today:
You can then click on the link which will take you to the master page, which holds all this week's #FirstLineFriday posts.
And you can click here to check out my previous FirstLineFriday posts.
Share your first line in the comments, and happy reading!