It's First Line Friday! That means it's time to pick up the nearest book and quote the first line. Today I'm sharing a combination cover reveal and first line from A Girl's Guide to the Outback by Australian author Jessica Kate. Woot!
So here's the cover!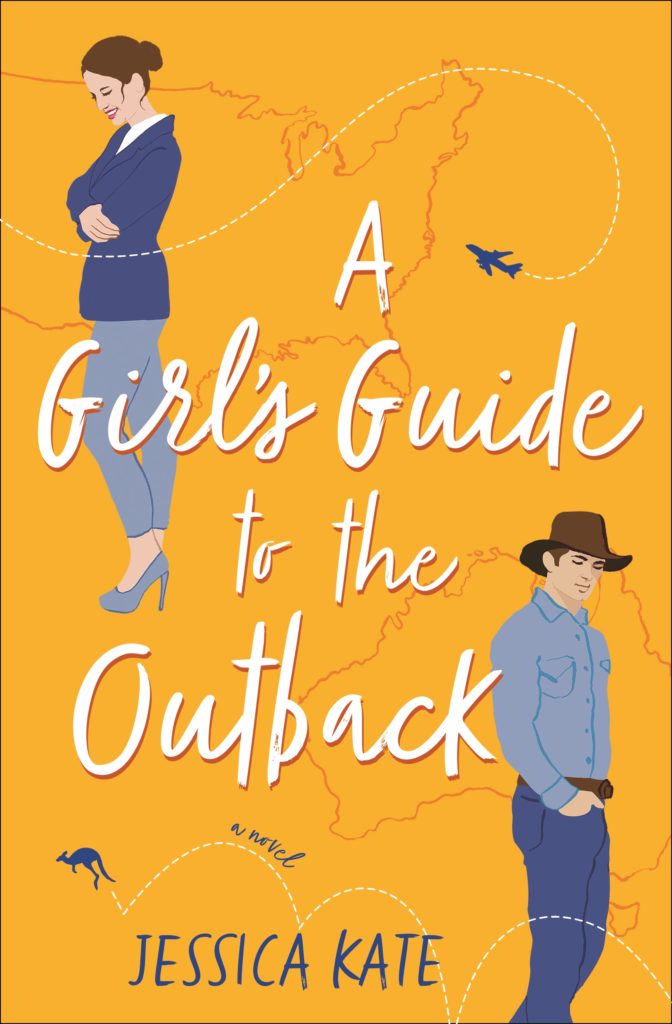 Isn't that fun? I love the colours, and the little kangaroo bouncing along the bottom …
And here's the first line: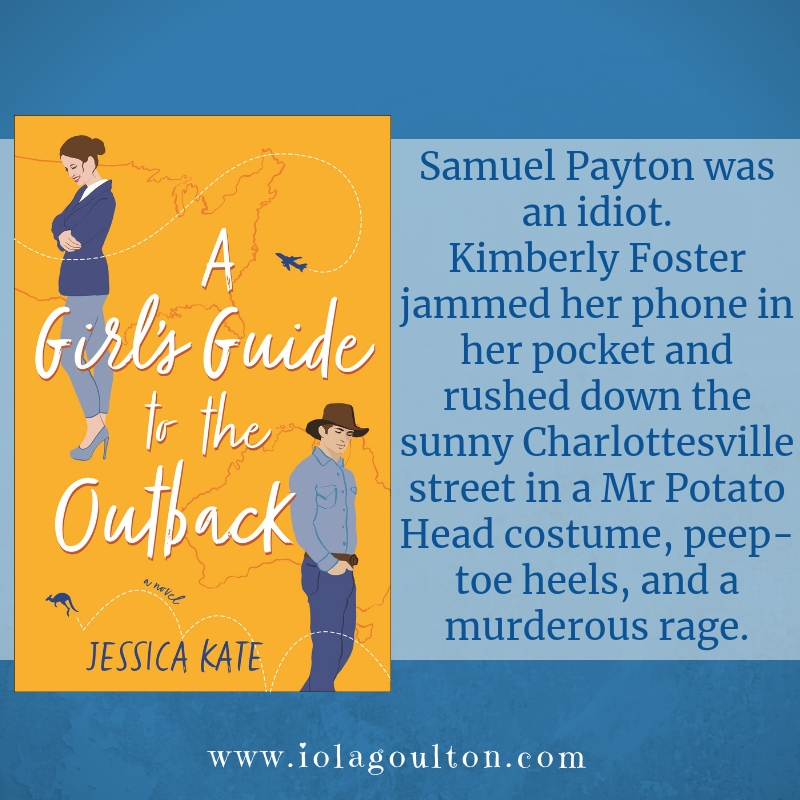 What's the book nearest you, and what's the first line?
About A Girl's Guide to the Outback
Kimberly Foster needs help from the last man in the world who would give it.
She and Samuel Payton fought so much during their three-year stint as colleagues that they now reside in different halves of the globe. She's still the business director of the Virginia-based youth ministry that Sam founded, while he's back at his family's farm in rural Australia.
But Kimberly can't find a suitable replacement for Sam, and the ministry is in trouble. She needs him back. What she doesn't know is that the Payton farm's finances are scarier than statistics on Australian spider bites.
She and Sam strike a deal: if she can use her business savvy to save the farm, he'll return to Virginia and recruit and train his replacement.
Soon Kimberly's on the edge of the Outback, working more closely with Sam than ever before. Can she protect his family's legacy, the ministry, and her heart?
You can find A Girl's Guide to the Outback online at:
Amazon | ChristianBook | Goodreads | Kobo
Click the button to check out what my fabulous fellow FirstLineFriday bloggers are sharing today:
You can then click the link which will take you to the master page of all this week's #FirstLineFriday posts.
And you can click here to check out my previous FirstLineFriday posts.
Share your first line in the comments, and happy reading!