It's Throwback Thursday! Today I'm sharing my review of After the Thaw by Therese Heckenkamp, which originally appeared at Suspense Sisters Reviews.
After the Thaw is the sequel to Frozen Footprints—which I hadn't read, and I certainly didn't feel I was missing information. There were several flashbacks early in the story, which did make the start feel a little jerky in places. However, they did provide me with plenty of opportunity to catch up on what I'd missed without becoming an overwhelming rehash of what went before.
For those who did read Frozen Footprints, After the Thaw starts over three years later, after Clay has finished his prison sentence. Charlene is now a librarian, and almost engaged to firefighter Ben Jorgensen. She's escaped from her grandfather's influence and hasn't seen Clay in years. But she still has a letter to deliver to him, from his dead mother.
The story starts with a bang (no, I'm not going to tell you what that is, even though it sets the scene and pace for the entire novel), and it doesn't let up. She's approached by a strange man with an uncomfortable reminder of her earlier kidnapping. Then she's arrested for possessing drugs … which makes no sense. And events continue to get stranger and stranger until she doesn't know where to turn. Although she knows where not to turn: her grandfather.
It's an excellent story, full of twists and turns which kept me guessing right until the end (especially the Ben/Clay love triangle—I always enjoy a little romance in my suspense). The writing was excellent, and the characters well-developed and realistic.
One thing which is unusual about After the Thaw is that the characters are Roman Catholic. Most Christian fiction shies away from mentioning specific denominations, preferring merely to identify the characters as Christian. (The exception is Amish romance, which seems to dominate the shelves of Christian bookstores to a degree that is far out of proportion with their actual numbers or their influence on world history.) It was refreshing to see an actual denomination … especially one which more often appears to represent the antagonist or the fool.
Overall, I thought After the Thaw was excellent, and recommend it to all Christian suspense fans.
Thanks to Therese Heckenkamp for providing a free ebook for review.
About Therese Heckenkamp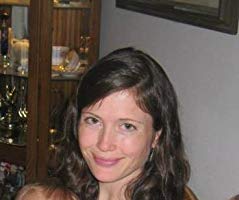 Born in Australia but raised in the USA as a homeschooled student, Therese Heckenkamp has been writing stories since before she could spell. At age 18, she completed the first draft of her first published novel. Therese is now the author of three Christian suspense novels: Past Suspicion, Frozen Footprints, and After the Thaw.
Past Suspicion and Frozen Footprints have both reached #1 Bestseller in various Amazon Kindle categories, including Religious Drama, Religious Mystery, and Inspirational Religious Fiction.
A busy wife and mother of four, Therese fits in writing whenever she can manage (and sometimes when she can't). A member of American Christian Fiction Writers, she looks forward to writing many more novels in the future. Her newest release, After the Thaw (the long-awaited sequel to Frozen Footprints), is a 2016 Readers' Favorite Bronze Medal Winner in Christian Fiction.
Find Therese Heckenkamp online at:
About After the Thaw
Some wounds heal. Others leave scars.
Four years ago, Charlene Perigard survived a brutal kidnapping. Now at twenty-two, she's put that trauma behind her for a promising future with handsome firefighter Ben Jorgensen. But when new trauma strikes, a new nightmare begins.
Sinister threats, a midnight attack, and a deathbed promise drive Charlene to the little town of Creekside, where she encounters a man from her past whom she has long struggled to forget: Clay Morrow–ex-convict and brother of her kidnapper. He's also the man who once helped save her life.
Despite the odds, Charlene and Clay forge a tentative friendship, unaware of a brooding, mounting danger that seeks to destroy them both. Charlene's wounded heart must choose between her fiancé and the man whose past is more scarred than her own. But in choosing, she may just lose everything.
Find After the Thaw online at:
Read the introduction to After the Thaw below:
Have you read Frozen Footprints or After the Thaw? What did you think?