Lethal Legacy opens with Andrea Wheaton experiencing a home invasion at the family holiday home, which she's visiting following the death of both parents in a car accident. It soon becomes apparent that the evildoers are looking for something … and they'll be back.
Bryce Caldwell, next-door neighbour and high-school sweetheart finds her, and her trashed house. It soon becomes apparent that Andi's father had some secrets, which raises an obvious question: was the car wreck which killed him and Andi's mother an accident or something more sinister?
Andi is sure it was no accident, which means she needs to find out the why—no matter how painful that might be for her personally. But she's not expecting other people to be searching around the property as well, to the point where she might be in danger.
Lethal Legacy is published by Love Inspired Suspense, which means it's an almost-perfect blend of romance and suspense (well, assuming you're a romantic suspense fan like I am). It's also a quick read, with all the focus on Andi and Bryce as they try to stay safe … and explore their feelings for each other.
Yes, I'm a big romantic suspense fan, and Lethal Legacy ticked all the genre boxes, as well as strong writing (no less than I'd expect from Carol J Post), page-turning action, and a Christian thread that enhanced the story without being preachy. Recommended for romantic suspense fans.
Thanks to the author for providing a free ebook for review.
About Carol J Post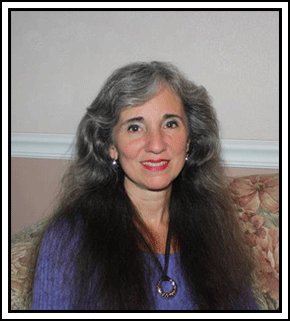 From medical secretary to court reporter to property manager to owner of a special events decorating company, Carol's resume reads as if she doesn't know what she wants to be when she grows up. But one thing that has remained constant through the years is her love for writing. She currently pens fun and fast-paced inspirational romance and romantic suspense stories. Her books have been nominated for a RITA® award and an RT Reviewers' Choice Best Book Award.
Carol lives in sunshiny Central Florida with her husband, who is her own real-life hero, and writes her stories under the shade of the huge oaks in her yard. Besides writing, she works alongside her music minister husband singing and playing the piano. She enjoys sailing, hiking, camping—almost anything outdoors. Her two grown daughters and grandkids live too far away for her liking, so she now pours all that nurturing into taking care of a fat and sassy black cat and a highly spoiled dachshund.
You can find Carol J Post online at:
About Lethal Legacy
Someone wants her family secrets buried.
He's her only chance to survive
Andrea Wheaton thought her parents' tragic deaths were accidental – until she's attacked during a burglary at their home. Now she's also being targeted. Her ex–sweetheart Sheriff Deputy Bryce Caldwell insists on protecting her, though she refuses to trust him again.
But with a killer closing in, can she and Bryce uncover her family's secrets before it's too late for them both?
Find Lethal Legacy online at:
Amazon | ChristianBook | Goodreads | Koorong
You can read the introduction to Lethal Legacy below: