I don't know why, but I'm a total sucker for amnesia stories. Something about the idea of waking up with no idea who you are captures my curiosity. Perhaps it's because we're all formed by our unique personal histories, so amnesia raises a question:
Are we the same person if we can't remember who we are?
Tanner Brody is canoeing on the Nantahala River, on the edge of the North Carolina Smokies, when he hears a gunshot, followed a scream. He searches, and finds an unconscious woman. When she wakes, she has no idea of who she is, or how she got there.
And now someone is shooting at them both.
Our nameless heroine remembers nothing. Except she prays when things are bad. Then she remembers an attack. A knife. And she's holding it.
One of the criticisms of Christian fiction is that it's full of perfect people living perfect lives. Okay, that's an overstatement. But it can be hard to find a Christian novel that's dealing with mending broken people without making that the main focus of the plot.
Fatal Recall manages to address this while maintaining the focus of the plot on the mystery of who the heroine is, the suspense of who is after her, and the developing romance between her and Tanner.
There is a clear but understated message that our background forms us into the adults we become—good or bad. But we don't have to stay that person. Faith in God can help us become the adults He meant us to be.
Fatal Recall is a fast read, as is typical for Love Inspired Suspense. But it manages to pack a surprising amount of plot, character, and spiritual depth in those words. Recommended for Christian romantic suspense fans.
Thanks to the author for providing a free ebook for review.
About Carol J Post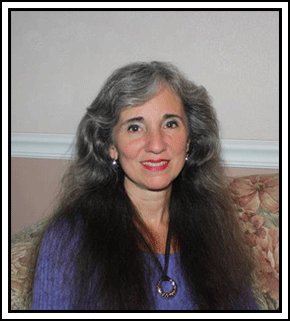 From medical secretary to court reporter to property manager to owner of a special events decorating company, Carol's resume reads as if she doesn't know what she wants to be when she grows up. But one thing that has remained constant through the years is her love for writing. She currently pens fun and fast-paced inspirational romance and romantic suspense stories. Her books have been nominated for a RITA® award and an RT Reviewers' Choice Best Book Award.
Carol lives in sunshiny Central Florida with her husband, who is her own real-life hero, and writes her stories under the shade of the huge oaks in her yard. Besides writing, she works alongside her music minister husband singing and playing the piano. She enjoys sailing, hiking, camping—almost anything outdoors. Her two grown daughters and grandkids live too far away for her liking, so she now pours all that nurturing into taking care of a fat and sassy black cat and a highly spoiled dachshund.
You can find Carol J Post online at:
About Fatal Recall
Amnesia stole her memory – a killer wants her dead
When Paige Tatem loses her memory, she knows just two things: she has a target on her back, and police officer Tanner Brody is the only man she trusts to protect her. As they piece together her past, Tanner wonders what lies hidden in Paige's mind. And as the truth begins to emerge, it becomes clear that a ruthless enemy wants certain secrets to stay buried.
You can find Fatal Recall online at:
Amazon | ChristianBook | Goodreads | Koorong
You can read the introduction to Fatal Recall below: