During the Christmas holidays, our family visited Weta Workshop in Wellington. As well as being the home of hobbits and all things Lord of the Rings, it is also the studio for the reimagined Thunderbirds TV series, which combines traditional model sets with digital animation.
For those of you who have suffered a deprived upbringing, Thunderbirds was a 1960's TV show brought to the screens by husband and wife team Gerry and Sylvia Anderson, using their original puppets and the wonders of Supermarionation. The Thunderbirds are the Tracy brothers, Scott, John, Virgil, Gordon, and Alan, who travel the world in their high-tech machines, saving the lives of those caught in disasters.
The 1960's series has now been reimagined by Richard Taylor of Weta Worskhops, and we were privileged to be able to see inside the magic of Tracy Island. Unfortunately, we weren't allowed to take any photographs because the images are all copyright (and because we actually got a sneak peek at some of the as-yet-unseen sets from the upcoming second series). However, I did find some cool images on Google from various promotions for the show: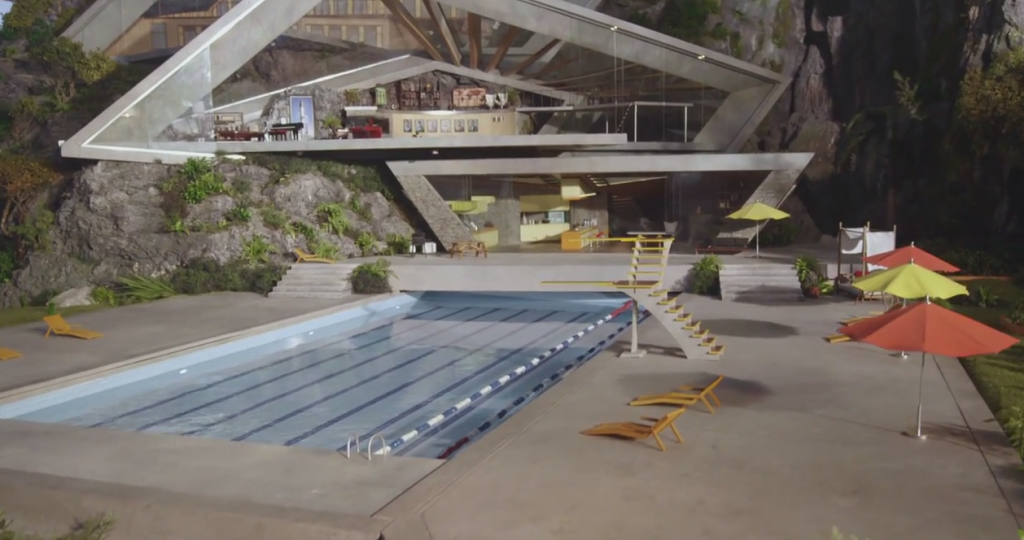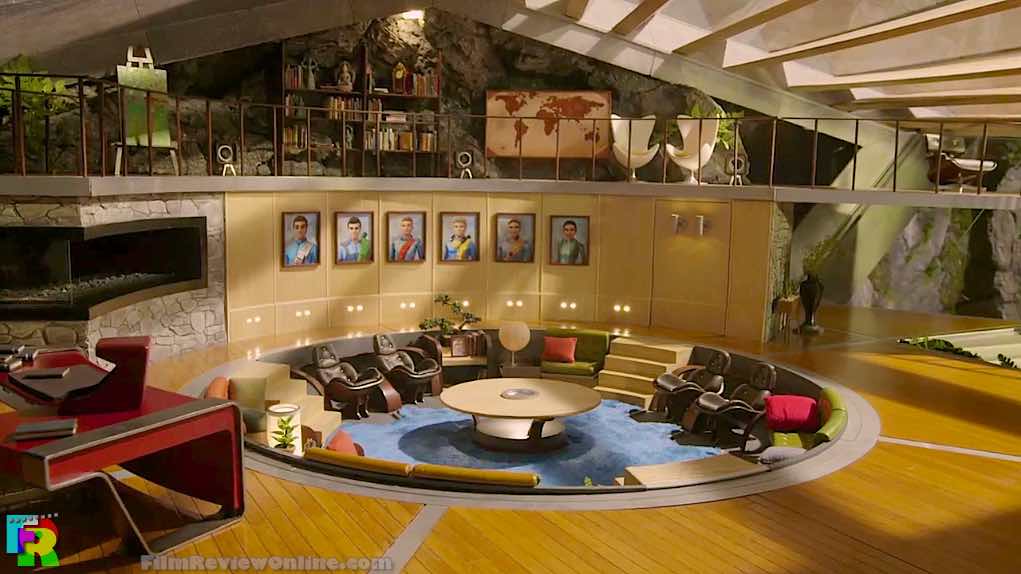 There were two things about Thunderbirds Are Go! which surprised me.
The first was that Thunderbirds Are Go! is more than just a Weta Workshops production. It's actually a joint production between Pukeko Pictures (part-owned by Richard Taylor of Weta Workshops) and ITV Studios. Weta Workshops has constructed the sets, including two different versions of Tracy Island (as an aside,the books on the shelf are all real current books. Our guide made them, using book covers she downloaded from the internet).
But it's not solely a Kiwi production. This version has digitised characters, not puppets, and the animation is done offshore. As are the scripts. And the voices. The New Zealand end of the show brings everything together, but it's a global effort (kind of like writing a book).
The second thing was even more surprising. It was the sets. They looked great even under the standard lighting. I could see they'd look even better under proper studio lighting.
But they were made of junk.
Not everything was junk, but there was a lot of junk, and our guide took a lot of pleasure in pointing out all the junk.
For example, The Hood is the main evildoer in Thunderbirds. He's got longstanding issues with the Tracy family. And because he's a bad guy, he has a lair that's largely decorated in shades of black and grey.
It's junk.
The Hood's lair includes the insides of two washing machines, the casings of old desktop computers (from back when computer screens were as deep as they were wide), razor blades, fans, the leftover plastic bits from after you've constructed a model airplane . . . junk.
But add a fair dose of creativity, a few dozen cans of spray paint and some clever lighting, and you've got an ultra-cool lair fit for an evildoer. All from junk I'd have chucked out years ago.
It made me think of us. And God.
Sometimes we think we're junk. That there's nothing useful in us. That we're only good for the rubbish tip.
But we're God's junk. He redesigns us, repurposes us, redirects us. Shines His light into us.
And turn us into ultra-cool sons and daughters fit for the King.