Francine Rivers is, in my opinion, the queen of Christian fiction. She's written Biblical fiction (Sons of Encouragement), biblical retellings (Redeeming Love), historical fiction (The Mark of the Lion trilogy), contemporary fiction (Leota's Garden, When the Shofar Blew). She's even written a dual timeline story (The Scarlett Thread).
She's written some of my favourite Christian fiction, and The Masterpiece is a worthy addition to that shelf.
Roman Velasco is a rich young artist who's hiding secrets. His messed-up past. His dissatisfaction with his work. The fact he's also a graffiti artist, decorating (or defacing) prominent Los Angeles buildings. It's his way of dealing with his past. Roman is a character with issues stemming back decades.
Grace Moore is a divorced single mother who's broke but needs a job so she can justify keeping the son she almost gave up for adoption. Working for Roman might be her way out. Or not …
The Masterpiece doesn't shy away from the hard issues of modern life.
Drink. Drugs. Promiscuity. Temptation. Godlessness … but also godliness. I'm sure Grace's name is no coincidence.
The writing is excellent, as I expected. The characters are layered and complex—just like with real people, it takes a long time to truly know them. I was especially impressed by the way the story switched between the present and past, taking us back to show us the events that turned Roman and Grace into the adults they've become. It could have been confusing, but it wasn't.
Thanks to Tyndale House and NetGalley for providing a free ebook for review.
About Francine Rivers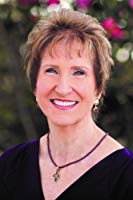 New York Times bestselling author Francine Rivers continues to win both industry acclaim and reader loyalty around the globe. Her numerous bestsellers include Redeeming Love, A Voice in the Wind, and Bridge to Haven, and her work has been translated into more than thirty different languages. She is a member of Romance Writers of America's coveted Hall of Fame as well as a recipient of the Lifetime Achievement Award from American Christian Fiction Writers (ACFW).
Find Francine Rivers online at:
About The Masterpiece
New York Times bestselling author Francine Rivers returns to her romance roots with this unexpected and redemptive love story, a probing tale that reminds us that mercy can shape even the most broken among us into an imperfect yet stunning masterpiece.
A successful LA artist, Roman Velasco appears to have everything he could possibly want—money, women, fame. Only Grace Moore, his reluctant, newly hired personal assistant, knows how little he truly has. The demons of Roman's past seem to echo through the halls of his empty mansion and out across his breathtaking Topanga Canyon view. But Grace doesn't know how her boss secretly wrestles with those demons: by tagging buildings as the Bird, a notorious but unidentified graffiti artist—an alter ego that could destroy his career and land him in prison.
Like Roman, Grace is wrestling with ghosts and secrets of her own. After a disastrous marriage threw her life completely off course, she vowed never to let love steal her dreams again. But as she gets to know the enigmatic man behind the reputation, it's as if the jagged pieces of both of their pasts slowly begin to fit together . . . until something so unexpected happens that it changes the course of their relationship—and both their lives—forever.
Find The Masterpiece online at:
Amazon US | Amazon AU | ChristianBook | Goodreads | Koorong
Read the introduction to The Masterpiece below: