It's First Line Friday! That means it's time to pick up the nearest book and quote the first line. Today I'm sharing from Fire Storm by Nancy Mehl. Here's the first line: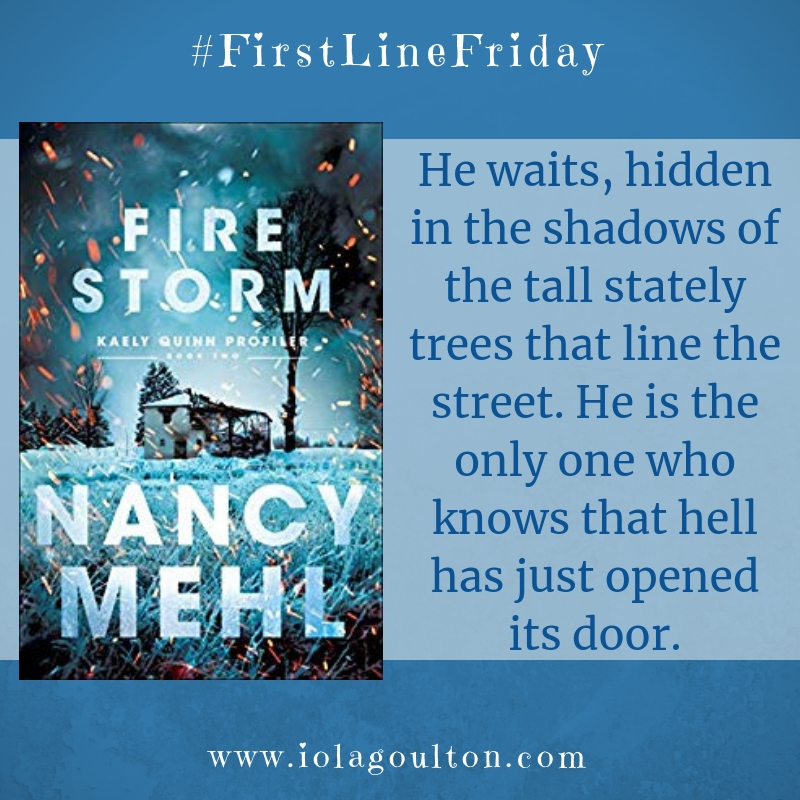 What's the book nearest you, and what's the first line?
About Fire Storm
When FBI profiler Kaely Quinn's mother is diagnosed with cancer, Kaely takes time off work to go to Dark Water, Nebraska, to help her brother care for their mother. Upon her arrival, she learns of a series of fires in the small town, attributed by the fire chief to misuse of space heaters in the frigid winter. But Kaely is skeptical, and a search for a pattern in the locations of the fires bolsters her suspicions.
After yet another blaze devastates a local family, Kaely is certain a serial arsonist is on the loose. Calling upon her partner from St. Louis, Noah Hunter, and her brother's firefighter neighbor who backs Kaely's suspicions, Kaely and her team begin an investigation that swiftly leads them down a twisted path. When the truth is finally revealed, Kaely finds herself confronting a madman who is determined his last heinous act will be her death.
You can find Fire Storm online at:
Amazon | ChristianBook | Goodreads | Koorong
Click the button to check out what my fabulous fellow FirstLineFriday bloggers are sharing today:
You can then click the link which will take you to the master page of all this week's #FirstLineFriday posts.
And you can click here to check out my previous FirstLineFriday posts.
Share your first line in the comments, and happy reading!