It's First Line Friday! That means it's time to pick up the nearest book and quote the first line. Today I'm sharing from West of Famous by Joni M Fisher. Here's the first line: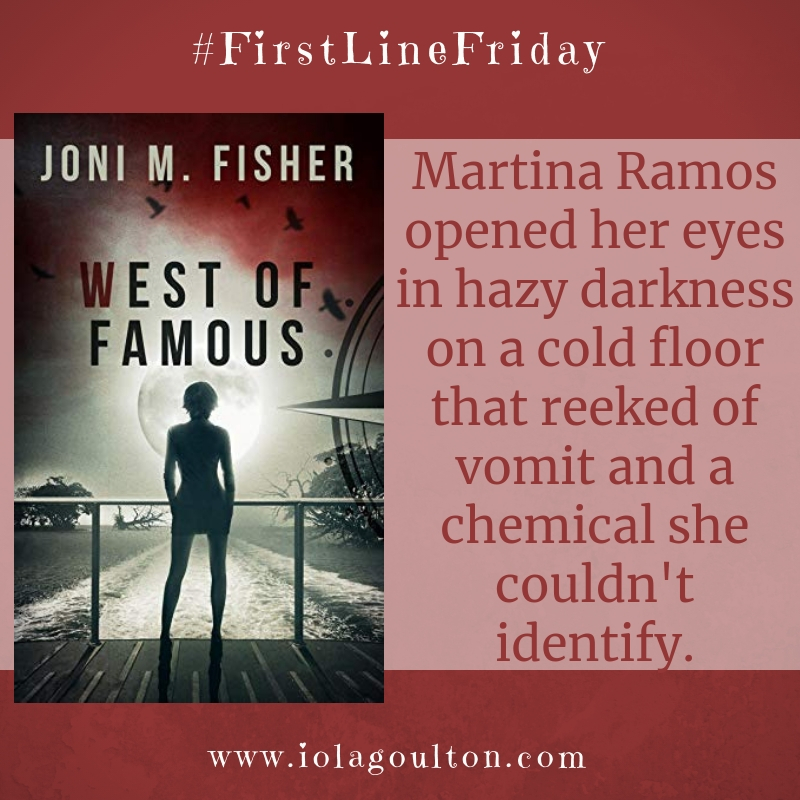 What's the book nearest you, and what's the first line?
About West of Famous
This contemporary suspense story, set in Florida, features a strong female protagonist facing the issues of identity, mortality, and survival after kidnappers mistake her for a celebrity. The boating community known as Loopers play a key role in the story.
This is the third book in the Compass Crimes series, which is a collection of stories linked by an ensemble cast of characters. Each book can stand alone. Each book features a different heroine and a life-changing crime. The stories are linked by the alliances, friendships, and occupations of the characters common to the stories. While some of the stories contain a romantic subplot, some do not. In the aftermath of each crime, the relationships between these characters grow deeper and stronger.
Honestly, this is not a strong book description, so I'm going to write my own when I publish my review!
You can find West of Famous online at:
Amazon US | Amazon UK | Goodreads | Kobo
Click the button to check out what my fabulous fellow FirstLineFriday bloggers are sharing today:
You can then click the link which will take you to the master page of all this week's #FirstLineFriday posts.
And you can click here to check out my previous FirstLineFriday posts.
Share your first line in the comments, and happy reading!