It's First Line Friday! That means it's time to pick up the nearest book and quote the first line. Today I'm sharing from Purple Moon by Tessa Emily Hall: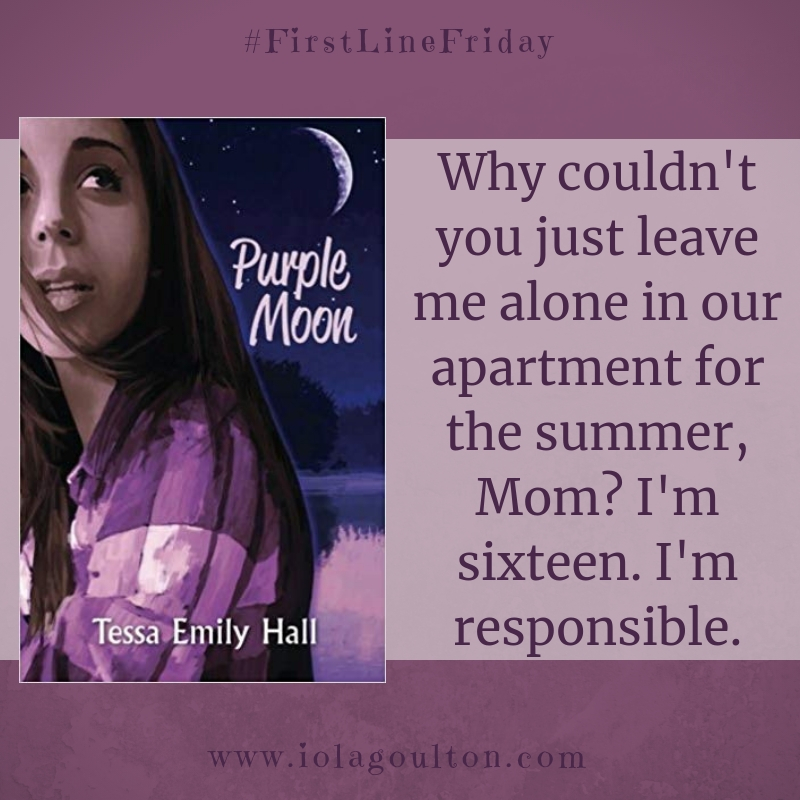 I'm the mother of a sixteen-year-old, and I'm fully on Mom's side in this conversation!
What's the book nearest you, and what's the first line?
About Purple Moon
Selena's life isn't turning out to be the fairy tale she imagined as a kid.
That hope seemed to vanish long ago when her dad kicked her and her mom out of the house. This summer might finally hold the chance of a new beginning for Selena … but having to live with her snobby cousin in Lake Lure, NC while waiting for her mom to get out of rehab wasn't how Selena was planning on spending her summer. She soon begins to wonder why she committed to give up her "bad habits" for this.
Things don't seem too bad, though. Especially when Selena gains the attention of the cute neighbor next door. But when her best friend back home in Brooklyn desperately needs her, a secret that's been hidden from Selena for years is revealed, and when she becomes a target for one of her cousin's nasty pranks, she finds herself having to face the scars from her past and the memories that come along with them. Will she follow her mom's example in running away, or trust that God still has a fairy tale life written just for her?
You can find Purple Moon online at:
Click the button to check out what my fabulous fellow FirstLineFriday bloggers are sharing today:
You can then click the link which will take you to the master page of all this week's #FirstLineFriday posts.
And you can click here to check out my previous FirstLineFriday posts.
Share your first line in the comments, and happy reading!