It's First Line Friday! That means it's time to pick up the nearest book and quote the first line. I'm continuing my New Zealand author streak this week, with the first line from Poison Legacy by Jenny Wheeler. Here's the first line: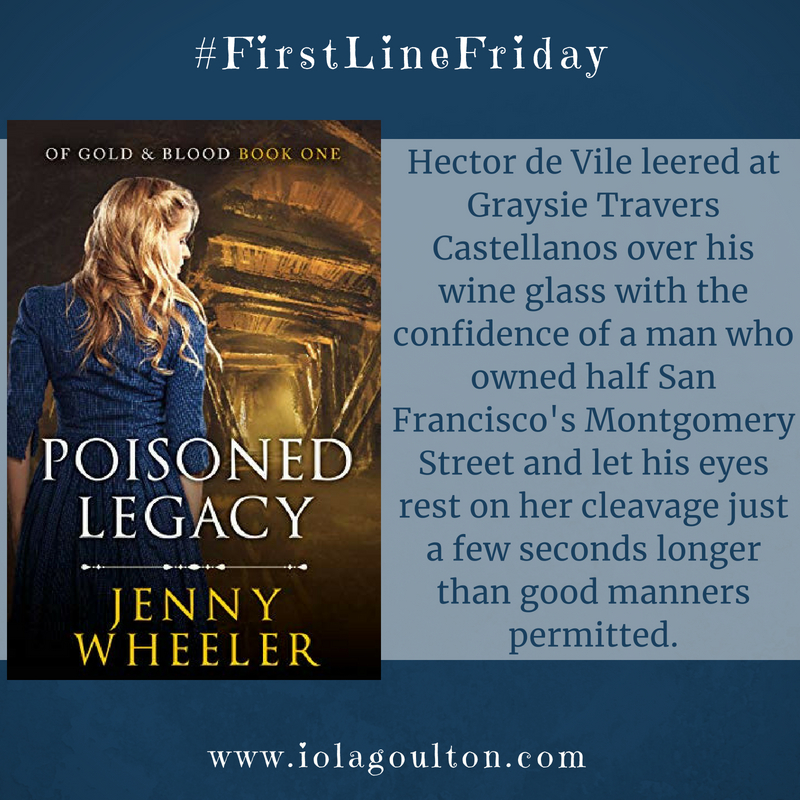 Doesn't that make you want to keep reading?
What's the book nearest you, and what's the first line?
About Poisoned Legacy
Unsolved deaths. Untold treasure. Can she uncover the secret of her inheritance before dark forces claim another victim?
Graysie Castellanos is ready to take her final bow. When the traveling singer inherits a rundown mine, she thinks it's her golden opportunity to provide her adopted daughter with a happy childhood and a prosperous future. But their bright new beginning crumbles underfoot when the townsfolk of the Sierra Nevada mining town start dropping dead of mysterious causes.
If Nathan Russell had listened to his gut, he'd have cleared out of Grass Valley before the first corpse turned cold. But the Aussie-born adventurer refuses to abandon the gorgeous singer and her young child to their doom. And when his old rival arrives in town looking to stir up trouble, he only gets pulled deeper into the mystery of the dark forces taking control.
With no choice but to press forward, Graysie and Nathan must solve the riddle of the deaths before the shadowy culprit adds their names to the tombstone.
You can find Poisoned Legacy online at:
Click the button to check out what my fabulous fellow FirstLineFriday bloggers are sharing today:
You can then click the link which will take you to the master page of all this week's #FirstLineFriday posts.
And you can click here to check out my previous FirstLineFriday posts.
Share your first line in the comments, and happy reading!