It's First Line Friday! That means it's time to pick up the nearest book and quote the first line. Today I'm sharing from The Forgiving Hour by Robin Lee Hatcher.
Here's the first line: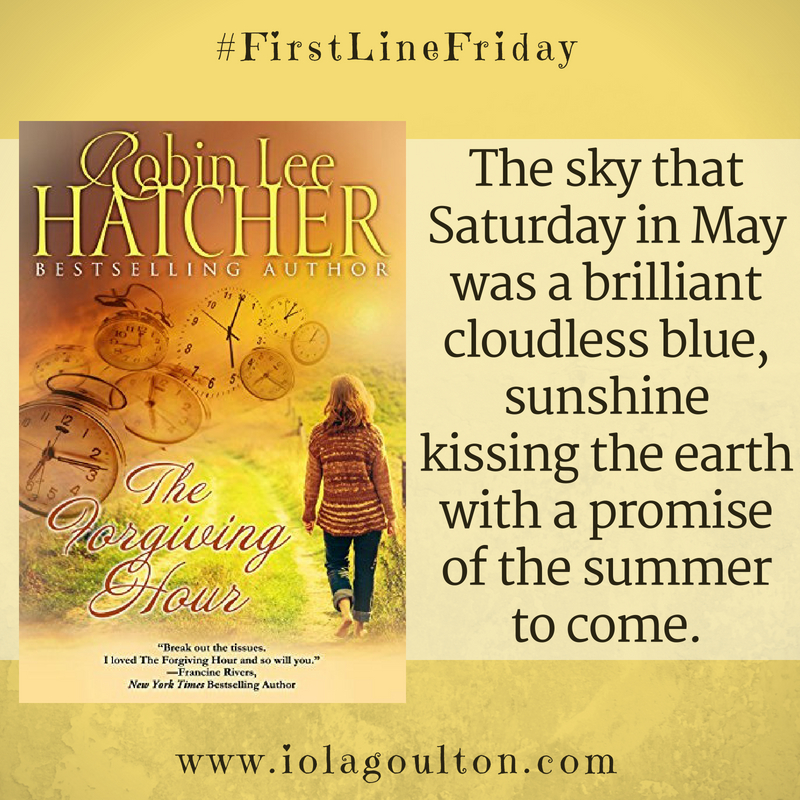 It's an older book that I recently picked up when the Kindle version was on sale. It's brilliant—part romance, but mostly a deep and challenging examination of forgiveness.
(No, I couldn't stop just reading the first line. My bad.)
What's the book nearest you, and what's the first line?
About The Forgiving Hour
Twelve years ago, Claire Porter thought her entire life was over when she learned that her husband, Dave, was having an affair with a young college student. Following their divorce, Claire started over, including changing back to her maiden name of Conway.
Claire now feels pretty good about her accomplishments. She has raised a wonderful son, Dakota; enjoys her work; and finally has a new love. When Dakota informs her that he is engaged, she looks forward to meeting his fiancée, even as she wonders if 31-year-old Sara Jennings is too old for her "little" six-foot-plus boy.
Secrets never stay buried long, and only God can help Claire find forgiveness when betrayal comes back to haunt her.
You can find The Forgiving Hour online at:
Click the button to check out what my fabulous fellow FirstLineFriday bloggers are sharing today:
You can then click the link which will take you to the master page of all this week's #FirstLineFriday posts.
And you can click here to check out my previous FirstLineFriday posts.
Share your first line in the comments, and happy reading!