It's First Line Friday! That means it's time to pick up the nearest book and quote the first line. Today I'm sharing from Beauty in Flight by Robin Patchen: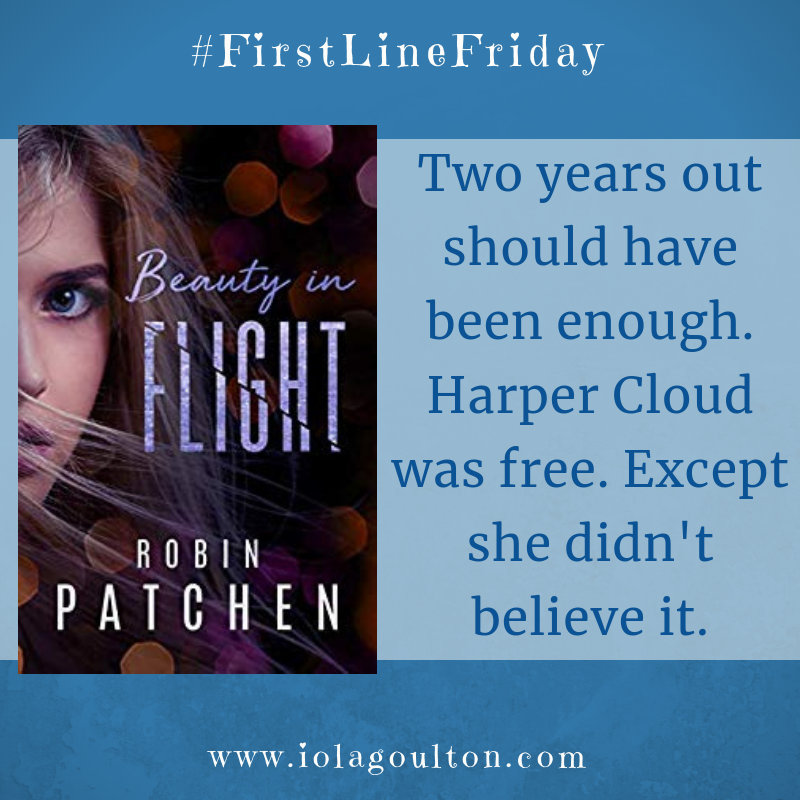 What's the book nearest you, and what's the first line?
About Beauty in Flight
Her beauty once opened doors, but the felony conviction slams them shut.
Harper Cloud used to love the gilded glamour of Las Vegas, but on the far side of prison, she sees the cracks in the veneer. These days, she keeps her head down and focuses on the elderly patients in her care. Even her new wealthy east-coast boyfriend, Derrick, can't entice her away. She's trusted men before, and look where that got her.
She tries to brush off the feeling that she's being watched. But when she's followed home one night and her pursuer gets within a hair's breadth of grabbing her, she knows it's time to get away from Las Vegas.
Maybe Derrick can be trusted. Maybe his job offer—to care for his aging grandfather in Maryland—will be the second chance she needs.
But Derrick has secrets of his own, secrets that could take him down–and take Harper with him.
Can there be a second chance for someone like her?
You can find Beauty in Flight online at
Amazon US | Amazon AU | Goodreads
Click the button to check out what my fabulous fellow FirstLineFriday bloggers are sharing today:
You can then click the link which will take you to the master page of all this week's #FirstLineFriday posts.
And you can click here to check out my previous FirstLineFriday posts.
Share your first line in the comments, and happy reading!