It's First Line Friday! That means it's time to pick up the nearest book and quote the first line. Today I'm sharing from As the Light Fades by Catherine West—her first self-published title, which releases next month (and I'm lucky enough to have an advance review copy). Here's the first line of Chapter One: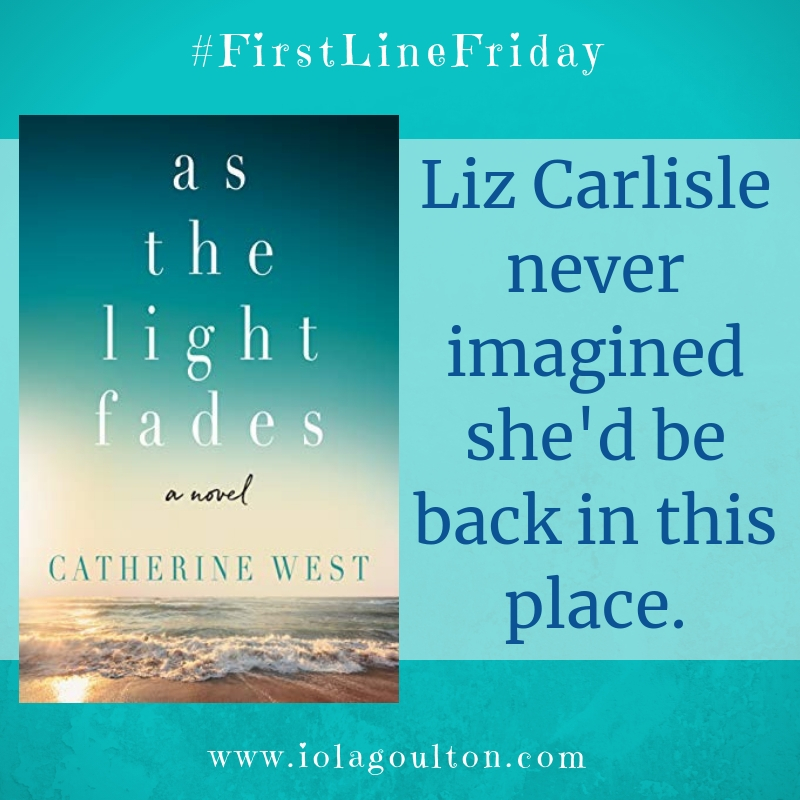 What's the book nearest you, and what's the first line?
About As the Light Fades
Sometimes we're placed in the strangest of circumstances for the most important reasons.
After her carefully constructed life crumbles, Liz Carlisle finds herself back on Nantucket, picking up the pieces. With the family estate under renovations, the solitude she craves seems out of reach.
Matthew Stone intends to steer clear of his new tenant. She's carrying a load of baggage, but as long as she pays the rent, he'll let her be. He's got enough to deal with caring for his wayward niece, Mia.
Liz doesn't have time for teenagers and her track record with men is abysmal, but an unlikely friendship forms between the three.
When her former boyfriend is charged with assault, Liz is called to testify against him. But he knows the darkest secrets of her life—secrets she'd hoped to keep buried forever, and he's ready to reveal them. Telling the truth is the right thing to do, but it may cost her everything she's worked so hard for, and all she's come to love.
You can find As the Light Fades online at:
Click the button to check out what my fabulous fellow FirstLineFriday bloggers are sharing today:
You can then click the link which will take you to the master page of all this week's #FirstLineFriday posts.
And you can click here to check out my previous FirstLineFriday posts.
Share your first line in the comments, and happy reading!