It's Throwback Thursday! Today I'm sharing a review I originally wrote for Suspense Sisters Reviews in May 2017. Most of the romantic suspense novels I've read have been contemporary, but A Lady in Disguise is set in Victorian London, a great setting!
My Review
I wasn't sure what to expect from A Lady in Disguise—the title didn't seem to match the description (and the description ranges between somewhat misleading and coming uncomfortably close to revealing major plot points, in my view).
No matter. The review is of the novel, not the Amazon description.
And the novel was excellent. The balance was more on suspense than romance, partly because Gillian was never sure who she could trust—with good reason, because there were a lot of untoward events occurring and a few too many 'coincidences'. The plot was complex, with many unpredictable yet satisfying twists.
The real strength of this novel was the research.
This struck the perfect balance between comprehensive and unobtrusive. The setting was perfect in terms of details about the social customs and social issues of the time. Some of the descriptions brought back fond memories of my own time in London—it's a city steeped in history, and it's easy to imaging Gillian walking through Victoria Station or along Drury Lane.
Every detail was spot on, and a testament to the level of care taken in the planning, writing, revising and editing of the novel, and the importance of good first readers: Byrd thanks two English readers who "edit the work to ensure the characters sound English and not American, Victorian and not twenty-first century". The effort is noted and appreciated, and made the novel a pleasure to read. I wish more American authors would take this level of care when writing historical fiction set outside the USA. (Or am I the only one who gets distracted by details which are inconsistent with the supposed setting?)
I also found the writing strong.
I like the intimacy of first person point of view, although I know many readers don't. The entire novel is from Gillian's point of view, and she is a strong and intelligent character. I enjoyed the supporting characters as well, especially the irrepressible Ruby, who I feared for as much as Gillian did.
Overall, an excellent novel, and recommended for those who enjoy historical suspense.
Thanks to Howard Books and NetGalley for providing a free ebook for review.
About Sandra Byrd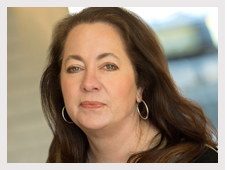 Bestselling author Sandra Byrd has published more than fifty books over an editing and writing career spanning better than twenty-five years. Her traditionally published books include titles by Howard Books, a division of Simon and Schuster, Tyndale House Publishers, WaterBrook Press, and Bethany House. She's also an independent author; Redemption Press will soon publish many of her established indie titles.
Sandra's series of historically sound Gothic romances launched with the best-selling Mist of Midnight, which earned a coveted Editor's Choice award from the Historical Novel Society. The second book, Bride of a Distant Isle, has been selected by Romantic Times as a Top Pick.
Sandra is passionate about helping writers develop their talents and their work through content coaching and line editing, and has been a working editor for more than two decades. She mentored hundreds of writers through the Christian Writers Guild and continues to guide developing authors toward success each year.
You can find Sandra Byrd online at:
Website | Facebook | Instagram | Pinterest | Twitter
About A Lady in Disguise
In this intriguing novel of romance, mystery, and clever disguise set in Victorian England, a young woman investigates the murder of her own father.

After the mysterious death of her father, Miss Gillian Young takes a new job as the principal costume designer at the renowned Theatre Royal, Drury Lane. But while she remembers her father as a kind, well-respected man of the Police Force, clues she uncovers indicate he'd been living a double life: a haunting photograph of a young woman; train stubs for secret trips just before his death; and a receipt for a large sum of money. Are these items evidence of her father's guilty secrets? His longtime police partner thinks so.

Then Gillian meets the dashing Viscount Thomas Lockwood. Their attraction is instant and inescapable. As their romantic involvement grows, Gillian begins to suspect even Lockwood's motives. Does Lord Lockwood truly love her? Or is his interest a front for the desire to own her newly inherited property? And what should she make of her friend's suggestion that Lockwood or men like him were involved in the murder of her father?

Soon Gillian is convinced that her father has left evidence somewhere that can prove his innocence and reveal the guilty party. But someone wants to stop her from discovering it. The closer she comes to uncovering it, the more menacing her opposition grows. With her life on the line, Gillian takes on an ingenious disguise and takes on the role of a lifetime to reveal the true killer—before it's too late both for her and for those that she loves.
You can find A Lady in Disguise online at:
Amazon | ChristianBook | Goodreads | Koorong
You can read the introduction to A Lady in Disguise below: