It's Throwback Thursday, which means it's time to repost one of my older reviews.
This week it's The Hearts We Mend by Kathryn Springer, the second book in the Bannister Falls series, following The Dandelion Field. The Hearts We Mend is a finalist in the ACFW Carol Awards, in the Romance category.
This review first appeared at Iola's Christian Reads on 22 March 2016.
About the Book
Planning and Post-It notes are the epitome of Evie's life. But when she meets Jack, her life gets more than a little complicated.
Thirteen years ago, Evie's firefighterhusband was killed in the line of duty, leaving her to raise their young son, Cody, alone. Now, Cody is marrying the love of his life, and as he packs up his belongings, the house feels as empty as Evie's heart. But for all her planning and mad organizational skills, Evie could never have anticipated the dramatic shift her life is about to make.
Tattooed, rough-around-the-edgesJack raises quite a few eyebrows in the tight-knit community of Banister Falls. Where Evie's life is stream-lined, Jack's approach to living is moment-by-moment. But as Evie gets drawn into Jack's world—a world that isn't as safe or predictable as the one she's worked so hard to create—he challenges her to open her eyes to the problems outside the walls of the church.
Jack doesn't make Evie feel comfortable, but he definitely makes her feel something. Something she hasn't felt since Max passed away—or, maybe ever. Because even though Jack isn't anything like her late husband, he just might be everything she needs.
Amazon US | Amazon UK | Amazon AU | ChristianBook | Goodreads
My Review
One of the challenges of writing a series must be around how much of the early books you include in later books in the series. I've read some truly awful examples, including one which shall not be named where the author spent the first half of the novel (yes, over 150 excruciatingly boring pages) rehashing the backstories of characters I already knew from the first 22 books in the series.
At the other end of the spectrum are novels where the author must assume readers will recall every minute detail of the earlier book/s, because nothing is explained. It's equally excruciating, because it's like finding yourself at a party where no one introduces you to anyone because everyone assumes you know everyone else, except you know no one.
The Hearts We Mend initially felt like the party.
Actually, it did begin at a party, but I didn't know anyone although it was obvious I was supposed to. Too many characters too quickly, and I couldn't work out who was who, and who was meant to be important. Yes, I had read—and enjoyed, and recommended—The Dandelion Field, the first of the Banister Falls series, but that was more than a year ago. I've read a lot of books since . . .
Yes, Chapter One of The Hearts We Mend was beyond awkward.
But it improved with Chapter Two, because we got to meet our hero, Jack Vale, and he's new in town so felt as lost as I did. And the book suddenly got a whole lot better. As time went on, I remembered Evie from the first novel: she's the widowed mother of Cody, who is getting married to his pregnant girlfriend despite them both being a mere eighteen (as Cody tells Evie, the age she was when she married).
A lot of romance readers are looking for novels about "older" couples.
I'm not convinced Evie and Jack count as older—they're both in their mid-thirties, scarcely older than the first-love couples in many novels (especially romantic suspense novels). But Evie is about to become a grandmother, which certainly places her ahead of me in terms of life experience category, if not years.
Anyway, Jack is new in town, here to look out for his deadbeat brother and his family. He's got a temporary job at the church where Evie is director of women's ministries, which brings the two of them together a lot. They're opposites in many ways: he's never married and never had children, she's widowed and about to become a grandmother. He's from a rough upbringing and his family have had more than a few brushes with the law. She's not had an easy life, but none of it involved excess alcohol or drugs, and her relationship with the law is as friends, not foe.
But they find they have things in common.
They have their faith, their concern for Lily, Jack's niece, and their attraction for each other. Evie's faithful friends aren't going to make it easy for Jack, and nor is he.
I thought The Hearts we Mend was excellent, a great sequel to the challenging and recommended The Dandelion Field. I loved all the characters, especially Lily, and Jack's unorthodox neighbours. And Jack was the perfect hero, the way he brought Evie out of the shell no one even realised she was in. I especially liked the way the Christian themes were shown in the way Jack reached out to his neighbours. Recommended.
Thanks to Zondervan and NetGalley for providing a free ebook for review.
About the Author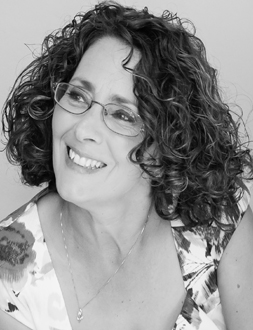 Kathryn Springer, winner of the 2009 ACFW Carol Award (Family Treasures), grew up in a small town in northern Wisconsin, where her parents published a weekly newspaper. As a child, she spent many hours sitting at her mother's typewriter, plunking out stories, and credits her parents for instilling in her a love of books – which eventually turned into a desire to tell stories of her own.
After a number of busy years, when she married her college sweetheart and became a stay-at-home mom, Kathryn rediscovered her love for writing. An unexpected snow day from school became the inspiration for a short story, which she submitted to Brio magazine. She went on to publish over a dozen more short stories for Brio, but it wasn't until her youngest child started school that she decided to pursue her dream to write a novel. In August 2004, her Love Inspired® debut novel, Tested by Fire, was published.
Encouraging women in their faith journey is the reason Kathryn loves to write inspirational fiction. She hosts a women's Bible study in her home and volunteers in a local MOPS (Mothers of Preschoolers) ministry. When she isn't at the computer, you'll find her curled up with a good book, spending time with family and friends or walking on the trails near her country home.
Read the Introduction