It's First Line Friday, which means it's time to open the book nearest you and share the first line. Today I'm sharing the first line of the latest novel from award-winning author James L Rubart, The Man He Never Was: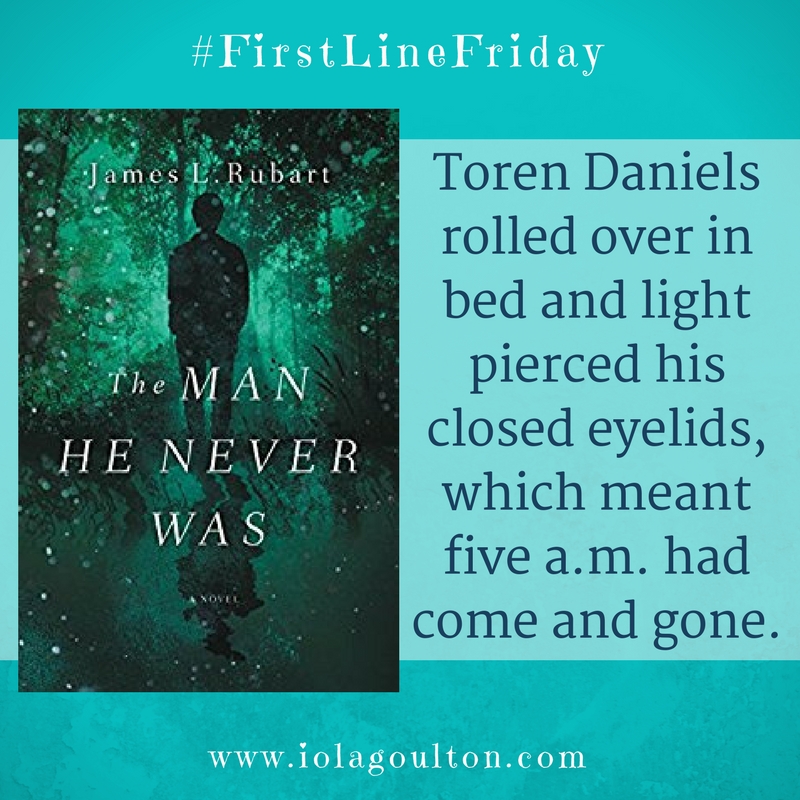 I laughed at that, for all the wrong reasons. Five a.m. has always come and gone by the time I open my eyes (unless my cat wants love and attention in the wee hours). But I'm guessing Toren Daniels is regularly up at five … so why?
About The Man He Never Was
What if You Woke up One Morning and the Darkest Parts of Yourself Were Gone?
Toren Daniels vanished eight months back, and his wife and kids have moved on—with more than a little relief. Toren was a good man but carried a raging temper that often exploded without warning. So when he shows up on their doorstep out of the blue, they're shocked to see him alive. But more shocked to see he's changed. Radically.
His anger is gone. He's oddly patient. Kind. Fun. The man he always wanted to be. Toren has no clue where he's been but knows he's been utterly transformed. He focuses on three things: Finding out where he's been. Finding out how it happened. And winning back his family.
But then shards of his old self start to rise from deep inside—like the man kicked out of the NFL for his fury—and Toren must face the supreme battle of his life.
In this fresh take on the classic Dr. Jekyll and Mr. Hyde, James L. Rubart explores the war between the good and evil within each of us—and one man's only chance to overcome the greatest divide of the soul.
You can find The Man He Never Was online at:
Amazon | ChristianBook | Goodreads | Koorong
Click the button to check out what my fabulous fellow FirstLineFriday bloggers are sharing today:
You can then click the link which will take you to the master page of all this week's #FirstLineFriday posts.
And you can click here to check out my previous FirstLineFriday posts.
Share your first line in the comments, and happy reading!