It's Friday! That means it's time to open the book nearest you and share the first line. Today I'm sharing from Through Waters Deep by Sarah Sundin: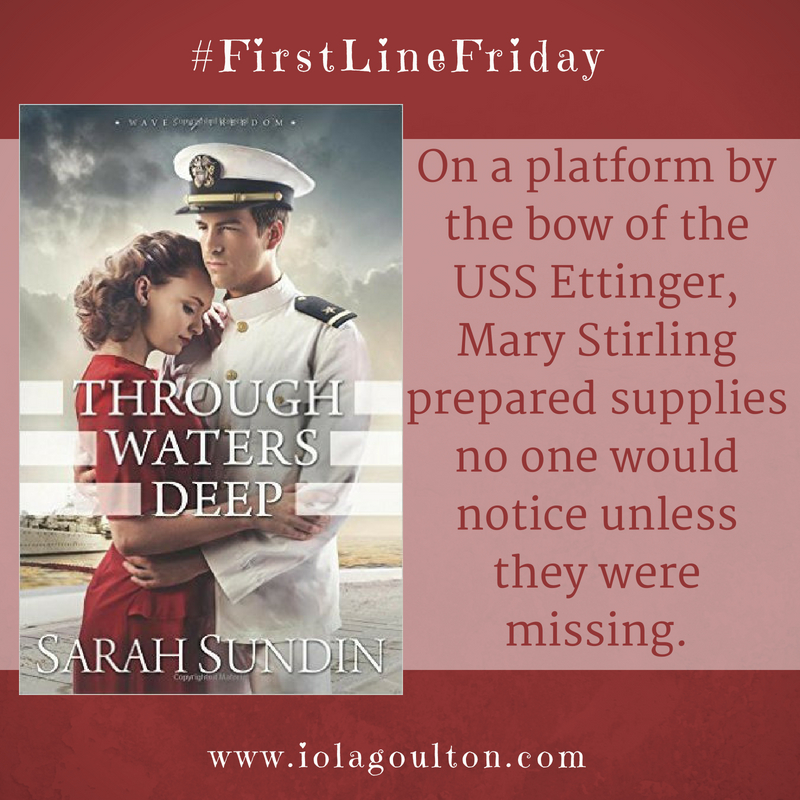 This is the first Sarah Sundin book I've read, but it won't be the last!
About Through Waters Deep:
You can find Through Waters Deep online at:
Amazon | ChristianBook | Goodreads | Koorong
Click the button to check out what my fabulous fellow FirstLineFriday bloggers are sharing today:
You can then click the link which will take you to the master page of all this week's #FirstLineFriday posts.
And you can click here to check out my previous FirstLineFriday posts.
Share your first line in the comments, and happy reading!