It's First Line Friday! That means it's time to pick up the nearest book and quote the first line. Today I'm sharing from Open Circle by Stacy Monson. It's actually not the first line—but it's close. It's the last line of the first paragraph: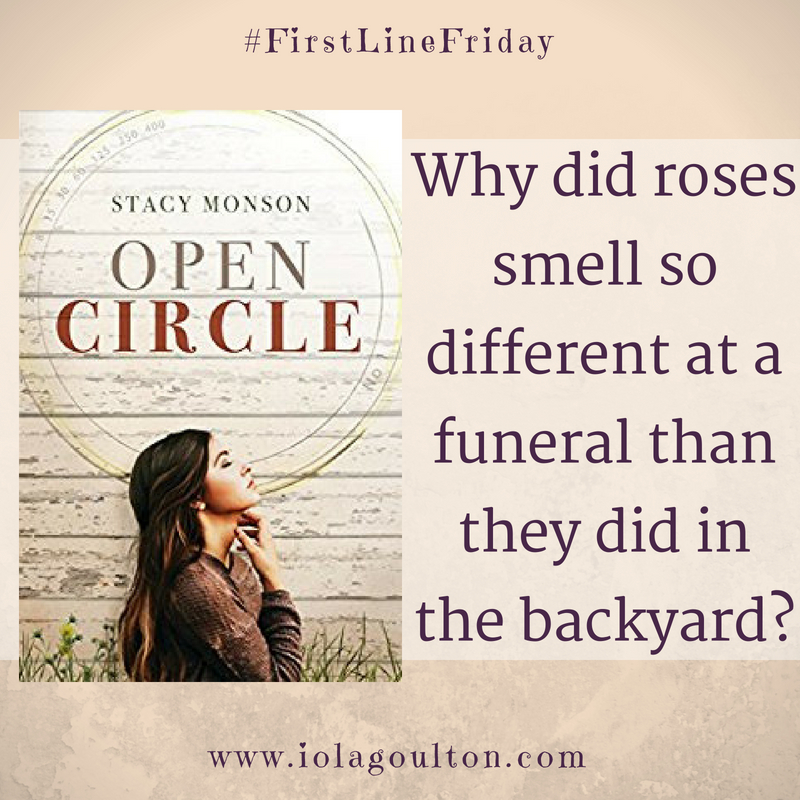 What's the book nearest you, and what's the first line?
About Open Circle
Heartfelt women's fiction with romance and depth that tackles the hard realities of Alzheimers with tenderness.
Mindy Lee "Minnie" Carlson's dream job has dropped into her hands, but there's a catch. She has four months to revive Open Circle, the town's only Senior Adult Day Center, or the doors will close, leaving her jobless, and the seniors she cares for stranded.
Meanwhile, after decades traveling the globe and documenting the forgotten people of the world, Jackson Young discovers his beloved Grandma Em is still alive in Minnie's small town.
Overjoyed, he races back to his hometown to reconnect, and discovers Grandma Em has adopted Minnie as her surrogate grandchild for the past twenty years.
Then Grandma Em has a stroke, and his ideas about her care pit him against Minnie's determination and expertise. For Grandma Em's sake, and the future of Open Circle, they'll need to do the impossible–find a way to work together.
You can find Open Circle online at:
Click the button to check out what my fabulous fellow FirstLineFriday bloggers are sharing today:
You can then click the link which will take you to the master page of all this week's #FirstLineFriday posts.
And you can click here to check out my previous FirstLineFriday posts.
Share your first line in the comments, and happy reading!