Is there an easy definition?
I write contemporary Christian romance with a Kiwi twist. But what does that mean? Last week, I looked at the easy part of this definition: contemporary romance. This week I'm getting to the harder part: defining Christian fiction. Or, rather, defining what Christian fiction isn't.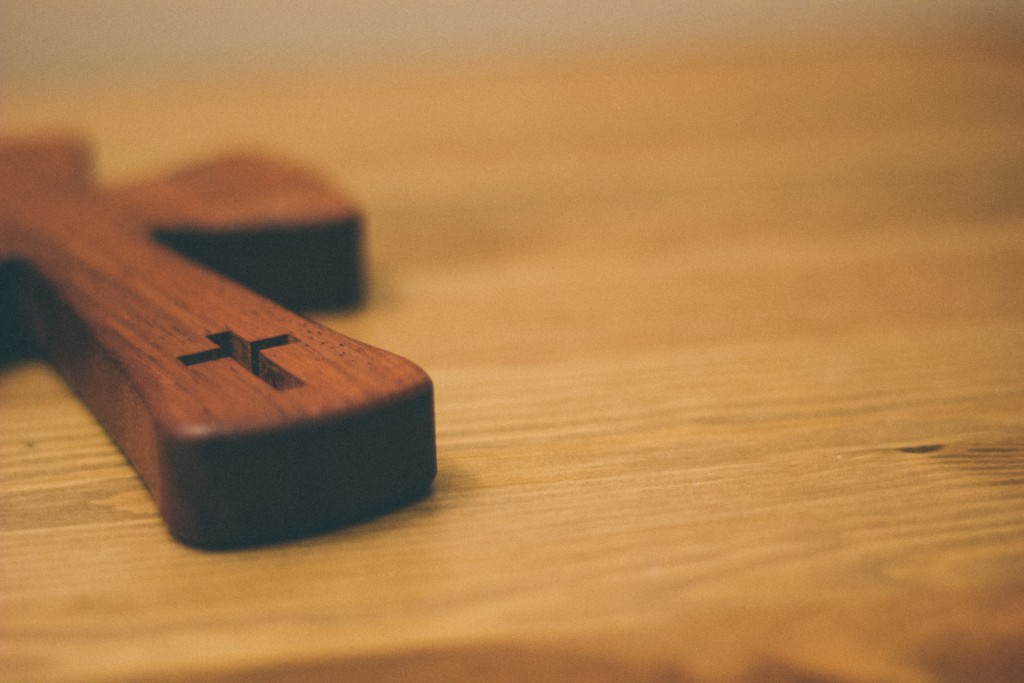 Is Christian fiction defined by the publisher?
Some say Christian fiction is fiction published by Christian publishers, except publishers can't be Christian. Only authors can. Christian fiction might be novels published by members of the Evangelical Christian Publishers Association, but that excludes self-published authors and non-evangelical publishers targeting a specific denomination, such as Roman Catholic.
No, it's not about the publisher.
Is Christian fiction defined by the seller?
Some say Christian fiction is fiction sold in Christian bookstores, members of the CBA (The Association for Christian Retail, formerly the Christian Booksellers Association). But Christian stores tend to only stock books from major ECPA publishers which ignores self-published authors, non-evangelical publishers, and many small publishers. And fiction from ECPA publishers isn't just sold at CBA stores—it's also sold at Barnes & Noble, Walmart and Amazon.
No, it's not about where it's sold.
Is Christian fiction defined by the author?
Some say Christian fiction is novels published by Christian authors, on the basis that as a Christian, your beliefs should come through in everything you write, "Christian fiction" or not:
Every story choice you make arises out of who you are, at the deepest levels of your soul; and every story you tell reveals who you are and the way you conceive the world around you.
Characters and Viewpoint, Orson Scott Card
I understand the sentiment. I agree with it. But being a Christian doesn't automatically make what you write 'Christian'.
No, it's not about the author.
Is Christian fiction defined by the content?
A lot of people seem to define Christian fiction—especially Christian romance—by the content. But it's often a list of content which shouldn't be included: no sex. No graphic violence. No swearing. No smoking. No drugs. No gambling. Perhaps no dancing and no alcohol and no mention of Halloween. But Christianity is about what we believe, not what we do (or don't do).
No, it's not about the content.
Is Christian fiction defined by the world view?
Some say Christian fiction is those novels written from a Christian world view. That sounds reasonable . . . if we could agree on what that means. One view is that a Christian world view means the absence of postmodernism:
What is postmodernism? In simplest terms, it means we no longer believe in absolutes. Everything is relative . . . In postmodern literature, the author isn't saying anything . . . you, the reader, have to decide what the text is saying to you.
Writing to a Post-Christian World, Ann Tatlock
That makes sense to me. But all these things are telling us what Christian fiction isn't.
Not what it is.
So what is it?
Authors Terry Burns and Linda W Yezak address the question in their book, Writing in Obedience: A Primer for Writing Christian Fiction. Reading Writing in Obedience was a lightbulb moment for me. It's a conversation I've been having with myself (and others), and the authors provide the best explanation I've seen. I'm going to summarise it here, but I do recommend you buy the book to read it for yourself.
First, the authors quote the definition of Christian fiction provided by Francine Rivers:
If you pull out the Christian thread from the plot and the plot unravels, it's Christian fiction.
Some novels are more overtly Christian than others, and this may well depend on genre. It's perhaps easier to have a Christian romance novel than a Christian fantasy novel (JRR Tolkien was a Christian, but this doesn't make Lord of the Rings Christian fiction. Great fiction, sure. Just not great Christian fiction).
Four Categories of Christian Fiction
Anyway, Burns and Yezak divide Christian fiction into four categories:
Fiction written for believers
Fiction written for unbelievers
Fiction written for backsliders
Fiction written for seekers
Believers want Christian fiction which wrestles with issues of faith, and they want to see the Christian main character emerge victorious. I'd agree. But it's preaching to the choir, and we're called to spread the gospel—which isn't to say the choir doesn't need help. It does.
Thankfully, not everyone is called to write for the choir. Some are called to write for unbelievers, backsliders and seekers, and this means adopting a different style of writing. The underlying theme and message may well be the same, but it has to be delivered in a way the reader wants. In this respect, Burns and Yezak say:
We should never share our faith directly with the reader. As soon as the reader realizes the author is talking directly to him, the book becomes preachy, and the chance he'll put it down goes up significantly.
I believe this shows why many Christian authors are choosing to write fiction of a more "edgy" nature, or choosing to leave specific references to God and Jesus out of their stories: to reach backsliders, seekers and unbelievers. These are markets which desperately need to be reached, and perhaps can't be reached through the traditional CBA market.
For example, Lion Hudson, the main Christian publisher in the UK, say they can't sell books that mention Jesus or have an overt conversion scene, as their readers are typically disenfranchised with organised religion: they are predominantly backsliders or unbelievers. (Please don't think that means there are no Christians in the UK. I lived there for ten years and I know there are. But they tend to read either general market fiction, or Christian fiction from US authors).
I commend those who are writing for backsliders, unbelievers and seekers, those who have to strike the balance between writing Christian fiction and being a Christian who writes fiction. It's not an easy task.
For myself, I believe I'm called to write for Christians. To write Christian fiction.
Good Christian fiction.
Good Christian fiction, in my opinion, should feature characters who are Christians, or who come to Christ in the course of the story. Good Christian fiction (especially romance) should be about more than the romantic tension between the hero and heroine.
Good Christian fiction should show the spiritual growth of either the hero or heroine, with the level of spiritual growth depending on their individual starting points. Just as in real life, we don't get saved and suddenly become super-Christians who know everything (if only!). Christian life is about obedience to Jesus, the author and finisher of our faith (Heb 12:2). There would be no point if we were perfect.
Good Christian fiction has to reflect this truth: life is full of imperfect Christians trying to be real and live for God in a fallen world, working out our faith in fear and trembling and allowing God to work in us. It's about reflecting God in what we write, about allowing Him to work in and and through us, in our writing and in everything we do.
So that's Christian fiction. What do you think?
I'll be back next week to talk about the Kiwi twist.