Shadows of Hope is not the feel-good romance novel I usually read and review.
Instead, it's a thoroughly modern novel where messed-up characters have to wade the confusing waters of consequences, and there is no trite or easy answer with no convenient divorces or deaths (ironically, the plot twists in the two previous novels I read with similar moral quandaries).
Marissa is forty, infertile, and wants a baby—a want made worse by working in a pregnancy resource centre, and being married to a man she suspects of wandering. Kaitlyn is the barista at Marissa's favourite coffee shop, a twenty-six year-old college student who is secretly dating one of her professors. Colin is a biology professor who breaks off his illicit relationship as he finds out he's up for tenure. Now if only she'd stop trying to contact him …
Kaitlyn discovers she's pregnant, but Colin has broken it off and she can't tell him. She does tell Marissa, not realising she's Colin's wife. But we know, and that one small secret drives much of the tension. When will Marissa find out? What will she do when she does? How will she cope in the meantime?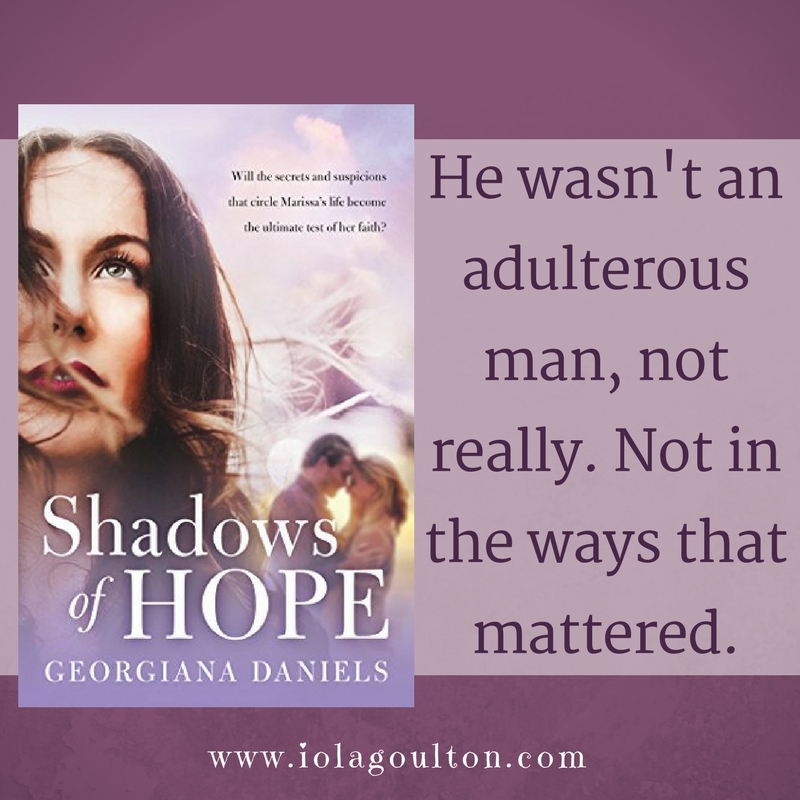 The writing was excellent.
The author delves into the emotions of three people who've all made mistakes in their relationships, mistakes which mean there is no easy answer, no possible ending that will satisfy everyone. The story wasn't predictable, and I liked that because it felt authentic in a way a feel-good romance ending would have felt contrived and false.
The spiritual aspects were also interesting: Marissa and Kaitlyn were both raised as Christians, but both fell away from the church. Marissa got more involved in church after she married, but Colin never did (which caused some friction). Interesting …
Recommended for those who enjoy contemporary Christian fiction that deals with the real-life issues that don't have easy answers.
Thanks to Barbour Publishing and NetGalley for providing a free ebook for review.
About Georgiana Daniels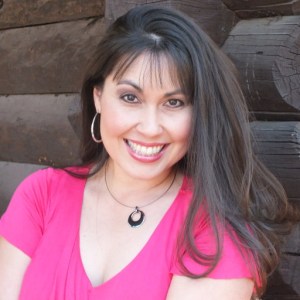 As a Christian author and homeschooling mom, my life is random and often chaotic—but abundantly blessed! I'm the wife of a super-charged husband and the mother of three high-energy daughters, and as such I've become a master at spinning plates—until they crash and I remember how much I need God's grace. The journey is filled with both good times and extraordinary challenges, and now I'd like to peel back the curtain and share some of it with you!
Whether you're a reader who desires fiction where the characters' lives are challenged in unimaginable ways, or you're a writer who needs a little encouragement—I have a heart for you!
My hope is that you'll be inspired and motivated. Motivated to love more and live bigger no matter what's happening. Because I get it…I know that life doesn't always turn out the way we plan. But we can trust there's a bigger plan at work!
Come along and join me for real life…real hope…real fiction.
You can find Georgiana Daniels online at:
Website | Facebook | Google+ | Instagram | Pinterest | Twitter
About Shadows of Hope
A story of hope in the aftermath of inconceivable betrayal and broken dreams
What if. . .
. . .you struggled with infertility but unknowingly befriended your husband's pregnant mistress?
What if. . .
. . .the woman you were seeing behind your wife's back gets pregnant, threatening your job and marriage?
What if. . .
. . .your boyfriend never told you he was married and you discover you're pregnant?
Crisis pregnancy worker Marissa Moreau suspects her husband is cheating, but little does she know how close to home her husband's infidelity hits. College student Kaitlyn Farrows is floundering after a relationship with her professor leaves her pregnant. Soon she lands a job and a support system at the local pregnancy resource center and things seem to be turning around. But when Marissa and Kaitlyn become friends, neither one knows they share a connection—Colin, Marissa's husband and Kaitlyn's former professor. When their private lives collide, the two women must face the ultimate test of their faith and choose how to move forward as they live in the shadows of hope.
You can find Shadows of Hope online at:
Amazon | ChristianBook | Goodreads | Koorong