Toren Daniels, a somewhat-famous football player, wakes up in a strange hotel room with no idea how he got there, and finds he has been missing for the last eight months. He has no idea where he has been, but he realises he has changed into The Man He Never Was.
He is no longer angry.
But as time goes—and as he tries to reconnect with his wife and children—Torren finds the anger returning. This leads him on a quest to find where he was during those missing eight months, and what he can do to make the anger go away forever.
The Man He Never Was is a modern twist on old tales: Jekyll and Hyde, Banner and Hulk, Saul and Paul.
One character says: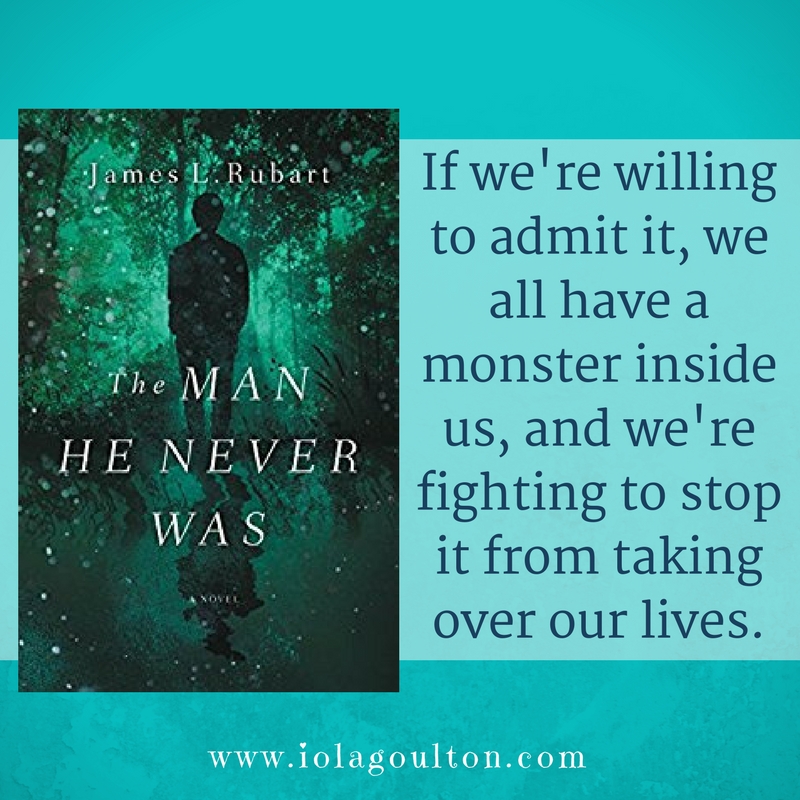 That was definitely Toren's visible battle, but the statement got me wondering? What monsters were inside the other characters in the story? What about in real life? What monsters are inside the people I know? What monster is inside me? They are interesting questions, and they got me thinking …
But then the tone of the novel changed.
The second half of The Man He Never Was contained some deep spiritual truths. But it also contained some speculative woo-woo stuff (that's a real term, right?). Unfortunately, the speculative elements didn't work for me. I prefer to see characters work through their problems in something that approximates the real world, working through some kind of replicable solution. Yes, I know James L Rubart writes speculative novels, and I should have expected this. But I didn't—perhaps because this novel was based on Jekyll and Hyde.
I have read and enjoyed several of James Rubart's earlier novels, but The Man He Never Was didn't work so well for me. The writing was as outstanding as ever. The first half was brilliant, and it raised lots of questions. But the second half didn't answer my questions, although I'm sure diehard Rubart fans will love it.
Thanks to Thomas Nelson and NetGalley for providing a free ebook for review.
About James L Rubart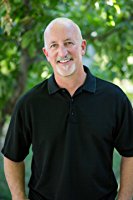 James L. Rubart is 28 years old, but lives trapped inside an older man's body. He thinks he's still young enough to water ski like a madman and dirt bike with his two grown sons, and loves to send readers on journeys they'll remember months after they finish one of his stories.
He's the best-selling, Christy, Carol, INSPY, and RT Book Reviews award winning author of eight novels as well as a professional speaker. During the day he runs his marketing company which helps businesses, authors, and publishers make more coin of the realm. He lives with his amazing wife on a small lake in eastern Washington.
Find James Rubart online at:
Website | Facebook | Goodreads | Twitter
About The Man He Never Was
What if You Woke up One Morning and the Darkest Parts of Yourself Were Gone?
Toren Daniels vanished eight months back, and his wife and kids have moved on—with more than a little relief. Toren was a good man but carried a raging temper that often exploded without warning. So when he shows up on their doorstep out of the blue, they're shocked to see him alive. But more shocked to see he's changed. Radically.
His anger is gone. He's oddly patient. Kind. Fun. The man he always wanted to be. Toren has no clue where he's been but knows he's been utterly transformed. He focuses on three things: Finding out where he's been. Finding out how it happened. And winning back his family.
But then shards of his old self start to rise from deep inside—like the man kicked out of the NFL for his fury—and Toren must face the supreme battle of his life.
In this fresh take on the classic Dr. Jekyll and Mr. Hyde, James L. Rubart explores the war between the good and evil within each of us—and one man's only chance to overcome the greatest divide of the soul.
You can find The Man He Never Was online at:
Amazon | ChristianBook | Goodreads | Koorong
Read the introduction below:
Have you read The Man Who Never Was? What did you think?