It's First Line Friday, which means it's time to open the book nearest you and share the first line. Today I'm sharing from All is Bright by Australian author Andrea Grigg: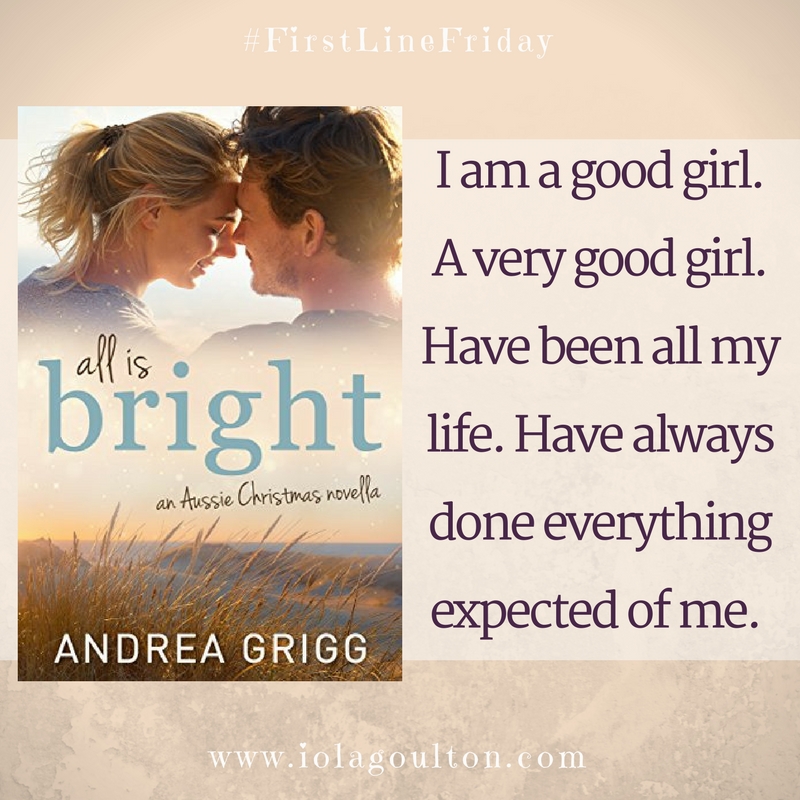 I know most of my #FirstLineFriday friends are choosing Christmas novels or novellas this week. Mine is also a Christmas novella, but it's set in Australia, which means it's the kind of Christmas I know and love: a summer Christmas. Sun, sand, beaches and barbecues.
Merry Christmas, everyone!
About All Is Bright
Amy Kirkwood is resigned to accept her destiny as a single woman. No one can measure up to Josh McMillan, her secret crush of fourteen years, and the man who was married to her late sister. But when Josh spends the weekend with Amy and her family on the anniversary of Tess's death, everything changes.
A widower for five years, Josh McMillan is ready to love again, but he never expected to fall so fast for his sister-in-law, Amy Kirkwood. Then Josh receives a letter that rocks his world, and he knows he must show the letter to Amy, even though it may shatter their growing relationship.
Is their love strong enough to weather the storm unleashed from the secrets in their past?
A contemporary Christian romance novella, a spin-off story from 'A Simple Mistake'.
Click the button to check out what my fabulous fellow FirstLineFriday bloggers are sharing today:
You can then click on the link which will take you to the master page, which holds all this week's #FirstLineFriday posts.
And you can click here to check out my previous FirstLineFriday posts.
Share your first line in the comments, and happy reading!